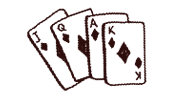 Our website design clients think we're a pretty cool web design company. Here's what a few have to say:
We are pleased to have worked with Ramblin' Jackson on the complete overhaul of our outdated website. Providing attentive and flexible service throughout the process, our website was redesigned, optimized and brought up to date with current technologies. The design and function of our site was highly customized and our requests were addressed promptly and effectively. Their work considerably improved our search rankings and overall reach. We look forward to continue working with them." ~ Dominique Gettliffe, Gettliffe Architecture Boulder, Colorado
I'm thrilled with my new WordPress web design! It's exactly what I wanted — sophisticated and visually pleasing. Second, and most importantly, because of the SEO people are finally FINDING ME!!!!" ~ Julianne Cantarella, Matchmaker, Dating Coach, & Relationship Expert in New Jersey
We have been so happy with our results and couldn't be happier with the wonderful customer service through the whole transition process. Ramblin' Jackson goes above and beyond to ensure that you feel like your business is the most important business they work with! We also LOVE that we can easily update our website ourselves and our continued work with Ramblin' ensures our website is secure and always functioning properly. I would highly recommend this business for your website, social media and marketing needs. We have been extremely happy with our investment and look forward to working with them for a very long time!" ~ Rachel Algra, Firehaus Pilates Studio in Denver, CO

City Floral Greenhouse - Garden Centers in Denver, Colorado
Energize - Personal Training & Wellness Coaching in Boulder, Colorado
Airborne Dance - Dance Studio in Longmont, Colorado with experienced dance instructors
Custom Quality Theatres - Home Theatre Systems in Boulder, Vail, and Aspen, Colorado
Firehaus Pilates - Denver Pilates Studio featuring Reformer Pilates in Colorado
Fundamental Finance Academy - Financial Literacy in Boulder, Colorado
Airborne Gymnastics  - Gymnastics Classes in Longmont, Colorado
Integrative Mastery Programs - Executive Business Coaching in Boulder, Colorado
Jacque Michelle - Women's Clothing & Gift Shop in Boulder, Colorado
Jordan Woodworking - Custom Woodworking in Boulder & Longmont, Colorado
Miller & Associates - Denver CPA's in Thornton, Colorado
New Jersey's Matchmaker - Relationship Coach in New Jersey
The Larks - Colorado Country Bluegrass Band for Weddings and such in Boulder, CO
Trumpet Local Media - Local SEO Agency in Boulder, CO
The Landscaping Company Inc - Landscape Design & Installation in Denver, CO
Pinocchio's Restaurant - Catering & Private Dining in Brighton, CO
Mountain Kids Louisville - Birthday Party places for Kids in Louisville, CO.
Mountain Contemporary Dance Arts - Dance Studio for Kids & Adults in Louisville, CO
Eldorado Retina Associates - Retina Surgeon in Louisville, CO
The Little Yoga Studio - Yoga Studio in Boulder, CO
Discovery Kids Child Care at Rockrimmon - Child Daycare in Colorado Springs, CO
Barron Family Dental - Dentist in Thorton, CO See our dental website design services to learn more!
Automatics & Machinery - Used Machine Tools in Longmont, CO
The Sink - The Best Burger in Boulder, CO
BMIL - Commercial Refrigeration in Morehead City, NC
Boulder Ensemble Theater Company - Theater Group in Boulder, CO
Sage Birth & Wellness Collective - Doulas, home birth, and care providers in Boulder, CO
Flatirons Carpet & Hardwood - Carpet and hardwood floor cleaner located in Boulder, CO
Superscape Landscape - The favorite landscape contractors and designers of Cape Cod, MA
Lake Valley Golf Club -A sought after golf course/ club in Boulder, Colorado.
Michelle Riviera - Professional interior design services in Boulder, CO
Healing Arts Chiropractic - Chiropractic Wellness Center in Boulder, CO
Tree Taxi - Quality tree transplanting and tree moving service in Longmont, CO
Anspach's Jewelry - Fine jewelry store in Lafayette, CO
Meyer's Heating & Air Conditioning - HVAC, Heating, and Air Conditioning in Boulder, CO
Outdoor Craftsmen – High end exterior landscape design, construction, and maintenance in Erie, CO
Ohana Martial Arts - Family-Friendly Martial Arts School in Firestone, CO
Flint Woodworks - Custom Made Furniture Carol Stream, IL
InSite Builders & Remodeling - High end home remodeling in Bethesda, MD
Cutting Edge Landscape Design - Sustainable, high end landscaping in Manhattan Beach, CA
Sheppard Method Pilates – Pilates Studio in Los Angeles, CA
Jake's Designs - Luxury Landscape Design Colorado Springs, CO
Adaptive Mobility Services - Driver rehabilitation services in Orwigsburg, PA
Indian Peaks Auto - Import automotive repair and maintenance in Boulder, CO
Blue River Forestry & Tree Care - Arborist & tree care serving Boulder, Lafayette, Louisville, Erie and other surrounding areas.
24-7 Restoration, Inc. - Water and Fire damage restoration company serving the greater Boulder/Denver area.
Brown's Heating & Cooling - HVAC and Ductless services serving the Colorado Springs area.
Firehaus Pilates - Denver's Best Pilates Studio!
F&B Landscaping - Landscape design, build and maintenance serving the Colorado Springs area.
Tex-Scapes Nursery and Landscape – Garden Center and Landscaping, specializing in irrigation and drainage in Ennis, Texas
September School – A progressive private high school in Boulder, Colorado
Country Fair Garden Center - Family run Garden Center with two locations in Denver and Arvada, CO
Blue Spruce Construction - Boulder, CO based high-end residential and commercial general contractor
Premier Remodeling - Luxury home remodeling & renovation company, serving the north Salt Lake Valley, UT area
Pleasant Landscapes - Full service landscape design and maintenance. Serving the Mt Pleasant, South Carolina area.
CoCal Landscape - A commercial landscaping maintenance and installation company serving the Colorado Front Range from Fort Collins to Castle Rock.
Colorado Concrete Repair - Industrial flooring experts serving the Denver, CO area. Specializing in epoxy and concrete flooring options.
Flood Response Restoration Services - The top water, mold and fire restoration and reconstruction company in Palm Springs, CA, and Coachella Valley 
Advantage Remodel – High-end residential contractors located in New Berlin, WI specializing in bathroom and kitchen remodels.