Dental Marketing
Grow your practice with proven dental marketing strategies
Today's dental patients are savvier than ever. From social media like Facebook and Instagram, to search engines like Google and Bing, to review sites like ZocDoc and Yelp, to mobile-friendly websites where they can schedule online, patients have a lot of options for how they'll research and select a new dentist. Your dental practice needs an excellent online presence to stand out, and we're here to help.
Your dental marketing team dedicated to getting new patients!
If you're a reputable dental practice looking to get new patients, Ramblin Jackson can help you stand out in competitive markets with the latest dental marketing strategies on SEO, website design, PPC, social media, and more. We have over seven years of digital marketing experience helping dental offices and small businesses throughout the country massively increase their sales.
Get found by new patients every day through dental SEO
"Since my website's been optimized, I've had a new patient everyday." - Dr. Tom Zyvoloski, Studio Z Dental
We're much more than a dental SEO company. We are dental patient lead generation experts.
Our SEO team will help your dental practice:
Get found online by people searching for dentists when we optimize your Google My Business, local directories, and Pay Per Click (PPC) Campaigns.
Stand out from your competition with professional, easy-to-navigate, mobile-friendly website design.
Generate repeat business and word-of-mouth referrals through done-for-you Social Media and Email Marketing.
Show off your smile galleries + educate new patients with mobile-friendly dental website design
Our professional web design team builds websites with one thing in mind: getting new dental patients for your practice!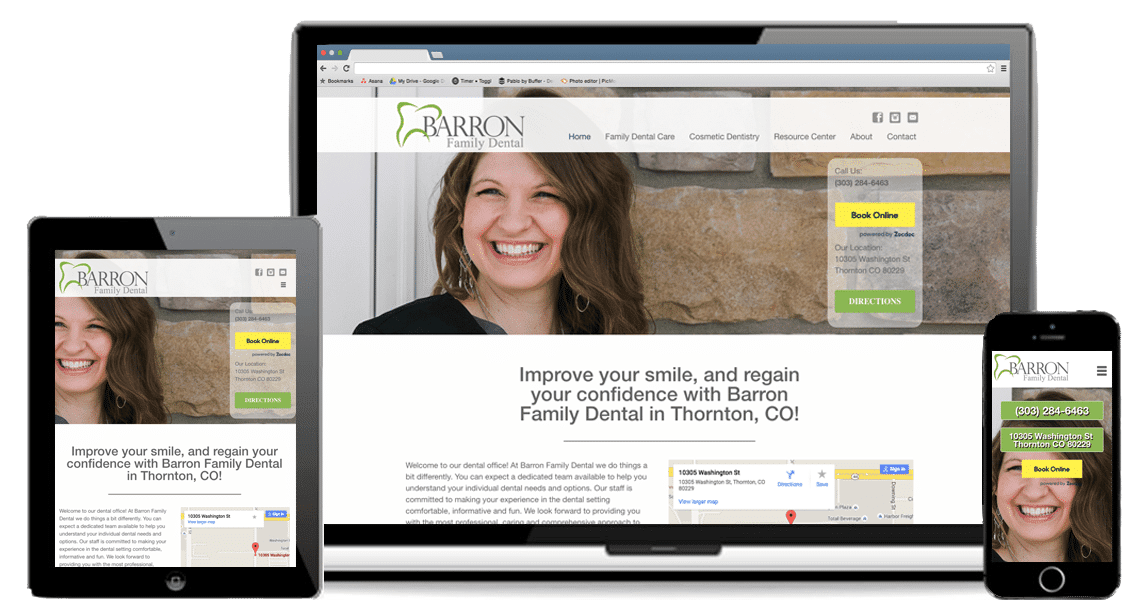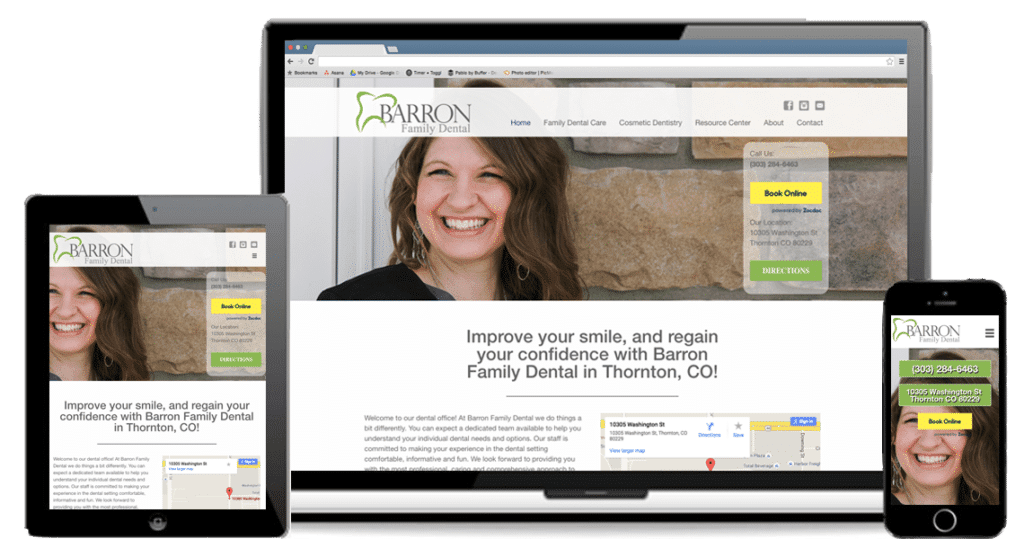 You'll love how your new, optimized, mobile responsive WordPress website attracts new patients even while you sleep. Best of all, we'll teach you or your office manager how to manage the website after it's launched, so easy edits can be done quickly and affordably in house.
Work with the best dental marketing agency to grow your sales
Rest assured - our copywriters understand that even though you work with kids, you're not a pediatric dentist. We know the difference between veneers and crowns, between a periodontist and someone who does a routine gum disease check up. You'll be assigned a dedicated Account Manager who takes the time to understand your individual practice's unique selling proposition, comprehend your business goals and challenges as they relate to digital marketing, and see through your marketing strategy to reach those goals. Above all, we care about getting great results and building long-term relationships, and if you value those two things too in growing your practice, we should talk!
Find out if you're making one of the Local SEO mistakes!
Having worked with numerous dentists, we see a lot of them making some of the same mistakes that hurt their SEO, so we produced a short video to help educate the community. To find out if you're making one of the top 5 local SEO mistakes, visit ramblinjackson.com/seomistakes or click the image:

Contact us today for a free dental SEO conversation! (303) 544-2125
Ready to get more dental patients? Call us today! Your Account Manager will contact you right away to see how we can help. We Aren't for Everyone
Due to the competitive nature of landscaping and home service businesses, we take on a limited number of clients in each local market -- and only customers who we can really help.
Will digital marketing even work for you? If not, we'll tell you!
Save time and get an immediate answer to see if you qualify for our proven process when you take the quiz.