Robert Felton
Business Development Consultant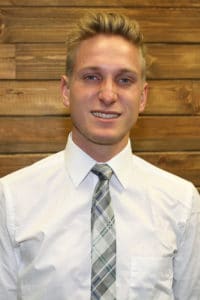 Hey, it's Robert Felton, Ramblin Jackson's Business Development Consultant.
Growing up my family owned a glass and shower door company. We were always trying to keep quality employees, score quality jobs in the new developments and impress the families building these homes. I see this as a common issue among many small locally-owned home service companies.
Here at Ramblin Jackson we are experts at helping local businesses. Those issues I mentioned above are issues I hear everyday and here at Ramblin Jackson we have dedicated ourselves to helping you overcome them. By only working with small businesses with local service areas we have developed a digital marketing plan that works and really solves your small business problems. From targeted website pages that connect with the neighborhoods you want leads from to getting you found on the internet Ramblin Jackson can help.
In the home service business we all know referrals are the best way to get leads, but what's second? How do you keep quality employees? How do you connect with leads that spend money and don't just waste your time? These are what we can help you with here at Ramblin Jackson.
Get digital marketing help from someone who understands the business, give us a call.