Case Study: Digital Marketing
CoCal Landscape
Digital Marketing Case Study
Denver, CO

Below is a recap on CoCal Landscape and some links to the work we did for them 
The Problem they were having...
Their branding was really out-of-date.
Their SEO was not targeting their ideal neighborhoods and areas
Their Website was boring... uninteresting... and didn't differentiate them.
They were losing out on bids because they couldn't differentiate themselves
Referrals had dried up and they wanted a new source of leads from the internet, but their current online presence wasn't working
How we helped:
Marketing Plan and Brand Strategy
Copywriting and Messaging
Search Engine Optimization (SEO)
Copywriting
Photography
Website Design and Development
"This was the first time that we've experienced as a company, and we are a large company, of someone listening to us and listening to what we do. And that is what really, truly sets Rambiln Jackson apart is that they listen to their customers."
- Stacy Parcell, CoCal Landscape, CO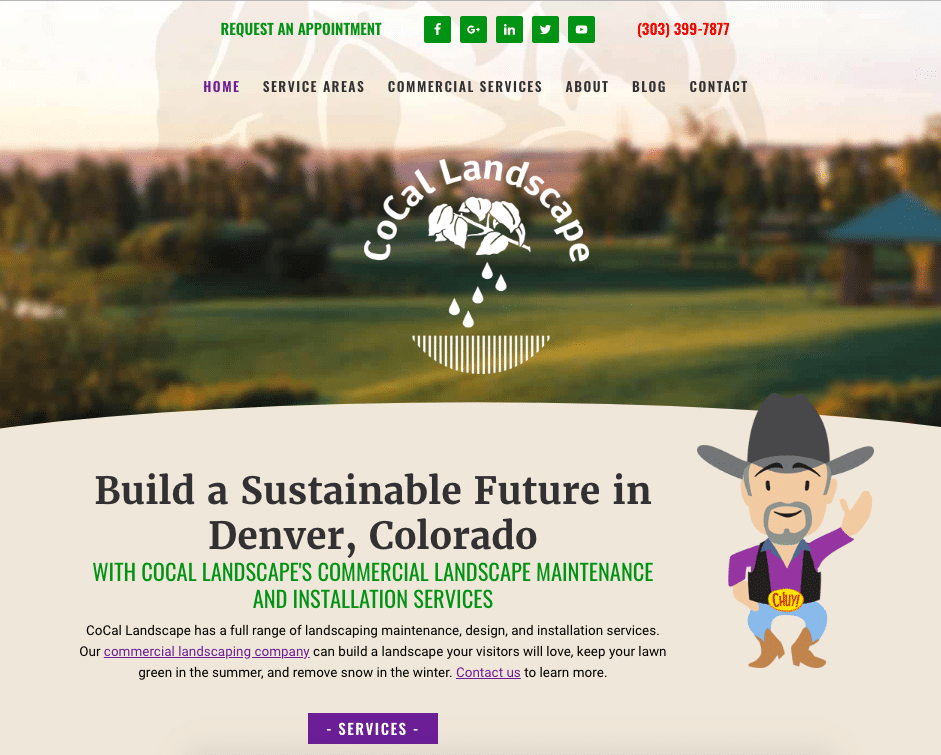 Schedule Your Marketing Strategy Meeting
Are you a service area business needing to massively increase your leads, sales, and revenue? Contact us today to see how we can help!
We thrive on helping local businesses in competitive markets increase their sales through digital marketing. As you can see from Don's story, we can work with clients all over the country! Email us at info@ramblinjackson.com or call us at (303) 544-2125 to get started!