Are you an outgoing individual excited about connecting with small business owners across the United States? Our Landscape Wrangler position may be a fit for you!
Watch this short video to learn more about the position!
Hiring Process
Apply Online!

Fill out our application online.

Initial Resume Review

Our HR Team will review each application. Qualified applicants will be invited to the Skills Assessment phase. 

Skills Assessment

1 hour or less skills evaluation.

20-minute Initial Interview

via video conference

Job Match Assessment

A short, online survey that will help determine if you'd be motivated by this particular role.

45-Minute Final Interview

Final interview with the executive team.
The Top 3 Reasons To Be A Rambler:
Grow Your Craft: With a strong focus of personal and professional development through ongoing coaching and mentorship, the Annual Ramblin Retreat in Colorado, the Book Club, and more, we live our Core Value of  Craftsmanship in Life and Work, Especially on Fridays. By growing your personal and professional skillsets, you'll gain more responsibility and grow your income.
Work-Life Balance: Keep your work … at work! Rest well at night with full benefits, job stability, and an accommodating family-friendly schedule. Our 100% virtual/remote empowers our team to do highly focused work from their home office. Note: we do work normal business hours. We close the office from Christmas Eve thru New Years Day each year, and have an accommodating holiday/vacation policy for our team.
Small Business, Big Results: Help Small Businesses Ring The Bell when you exercise creative freedom as an individual and as part of a team to implement the best digital marketing solutions for small businesses.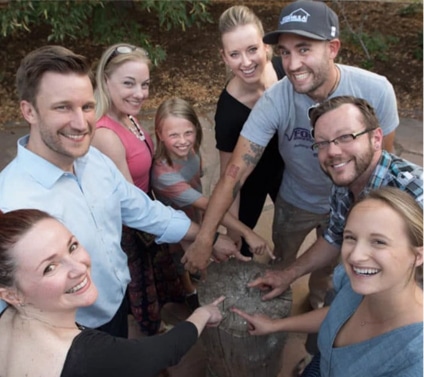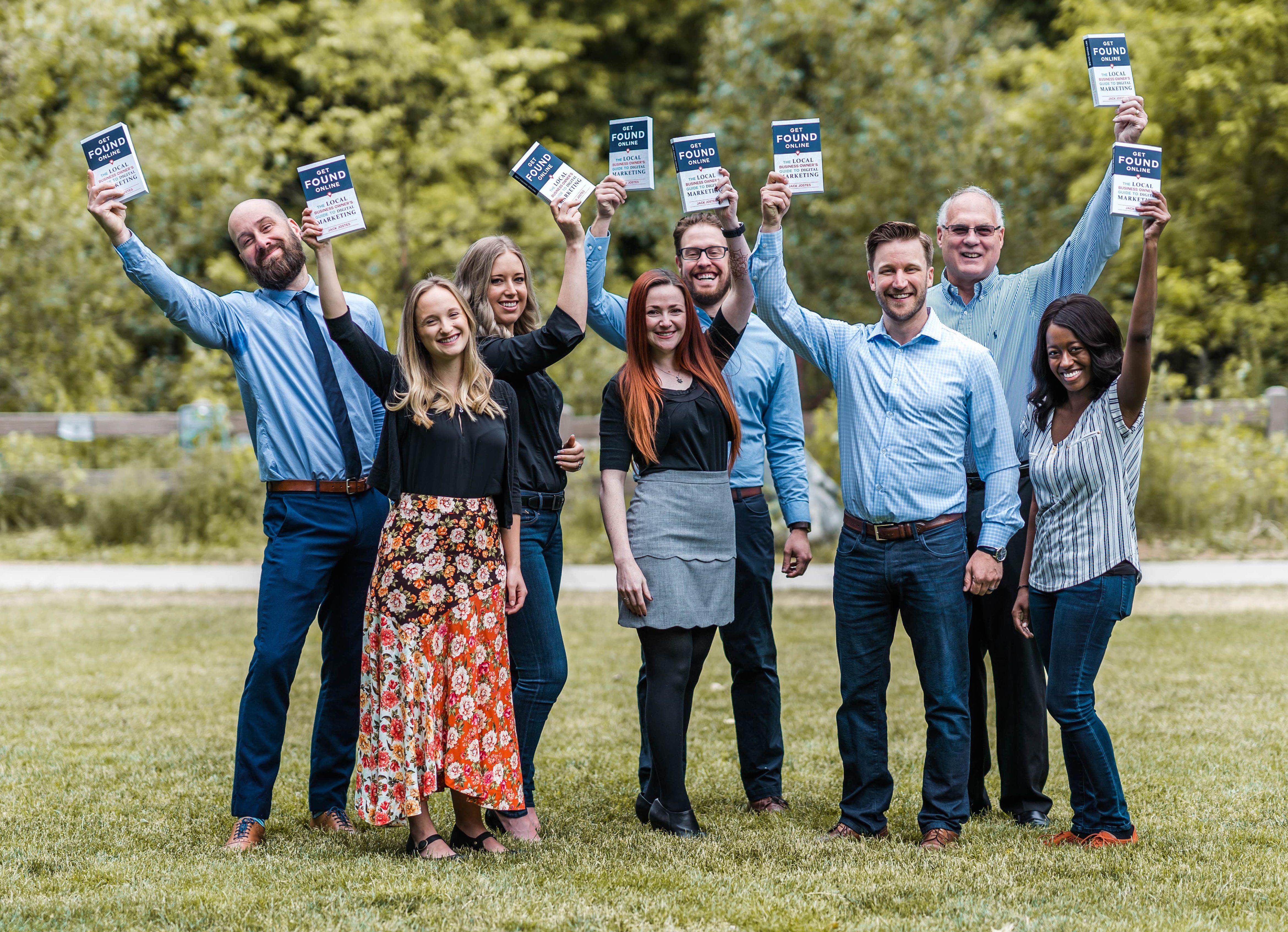 Do you share our Core Values?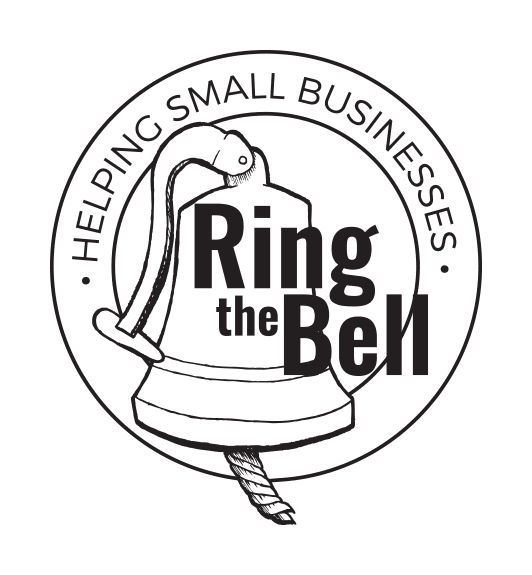 You won't be anonymous at Ramblin Jackson. You'll get to do great work, collaborate with other top performers, and make a real difference in small businesses across the US.
The Landscape Wrangler's responsibility is to wrangle up some new contacts and leads and help them learn about how Ramblin Jackson helps Landscapers Ring the Bell! Yeehaw! Using outbound email, Instagram direct messages, LinkedIn, and phone calls, the Wrangler will connect with new landscapers, arborists, and garden centers across the United States, get them interested in our many educational products and events and get them to become an active listener to our podcast and newsletter.
The Wrangler will be supplied with helpful templates, beef jerky giveaway packages and much more. The Wrangler needs to be a strong persuasive writer, empathetic and excited to talk with people. They need to be able to find a good reason to connect with just about anyone (we have the tools to help you do just that!)
Compensation:
Praxis 1st Year Compensation Plan
Our goal is to hire the Wrangler full-time after the apprenticeship, if it's a mutual fit. 
The Landscape Wrangler is Responsible For The Following Key Accountabilities
Prospecting: 
Researching and identifying people and companies on LinkedIn and Instagram who meet Ramblin Jackson's ideal client profile (multi-million dollar landscapers in the United States) 

Building prospecting lists (our own proprietary database)

Searching online and through Association/Trade Show/available databases for high quality landscapers. May need to search deeper in google results to find the ones with a "gap" in their digital marketing...or the best may just want to get better and they need to be top 10 results...
Connecting:
Sending connection requests to start relationships with potential customers through Instagram, LinkedIn, Email, and Phone calls. 
Nurturing: 
Engaging in conversations with new connections and sending relevant contact podcast episodes, event invitations, and Welcome Packets based on the client's interests and business challenges

Handwritten greeting cards, leaving quality voicemails, and having initial light conversations on the phone and via email 

Sending 1:1 emails and messages with a note that simply says:  "If you find value in that and want another one, just reply and I'll select one just for you." - like a content concierge 
Ideal Landscape Wrangler attributes: 
Phone Skills: While this isn't a pure outbound call position, the Wrangler will need to make followup calls to invite people to events and more. 
Empathy: Wrangler must be able to identify and empathize with challenges from initial contacts to send them relevant stories, podcast episodes, etc. 
Outgoing: Wrangler must be willing to initiate conversations with new people online, as well as on the telephone. 
Receptive, Strong Listener 
Organized: Wrangler must be detailed, thorough, and methodical in their communication so that the relationship details are transferred. Must be able to organize a high volume of contact information in HubSpot, ActiveCampaign, and Google Drive 
Strong writing skills: Wrangler must be able to utilize existing email templates, and also write their own messages including responses to conversations with prospects 
Proficient in LinkedIn:  Wrangler has experience using LinkedIn, making connections, navigating the platform.
Other Required Skills
Strong communication + reasoning skills

Experience with Asana, Toggl, and G Suite products

Team collaboration skills + able to give and receive constructive criticism

High level of professionalism and attention to detail

Effective time management skills + the ability to meet deadlines while working remotely

Ability to multitask + prioritize work schedules

Enthusiasm for helping small businesses in the landscaping industry in the US
FAQ
Whose LinkedIn Profile will we use? The Landscape Wrangler will use Jack Jostes' LinkedIn Profile, the Landscape Marketing Strategist, and their own personal LinkedIn Profile.
Is this an "outbound sales position"?The main "sale" you need to make is simply getting people to say "yes" they'd like to receive our event invitations, podcast, and/or newsletter. While it does involve phone calls, it's primarily a digital/social media outbound marketing strategy position.
Position Goals: 
Gather contact information (first name, last name, company name, phone number, mailing address) from Marketing Qualified Landscaping Client Leads. The Landscape Marketing Strategist will follow up with these leads and work on helping them become Ramblin Jackson clients.
4-Day Summer Workweeks

12 paid Mondays off in May, June, and July.

Cash Money

Employee Profit sharing after 1st year. Some positions have additional regular bonus opportunities.

Paid Winter Break

Our office is closed from approximately the day before Christmas Eve through New Year's Day, depending on the calendar.

5 Paid Holidays

Memorial Day, Independence Day, Labor Day, Thanksgiving Day, day after Thanksgiving.

Paid Vacation

(2 weeks)

Paid Sick Days

(3 days)

Health, Dental, and Vision Insurance

Insure yourself with options to insure your spouse and your children with our 50% employee + dependent health benefit match with dental and vision options. We offer three different options for quality insurance including HSAs, PPOs, FSA, and HMO options. 

Paid Parental Leave

See Employee Handbook for details. 

Short/Long Term Disability Insurance

Options for Parental Leave add-on. See Employee Handbook for details. 
100% Virtual!

Work from home.

Normal Business Hours.

We work normal business hours -- 8am to 5pm MDT with a one hour lunch break. Flexibility for Ramblers in other time zones. The main point: we don't expect you to work more than 40 hours a week.

Ramblin Jackson University

- Learn new skills and onboard quickly with Ramblin Jackson's online training program.

Beef Jerky Club

Each week, Ramblers nominate and praise team members who are living the Core Values. Get nominated the most in a quarter and win a $200 prize AND keep Barry the Bull trophy for the following quarter. 

Book Club

Learn new business skills as you read a premium business book that the team reads together. 

Ongoing Professional Development

with weekly/bi-weekly coaching meetings including employee work/life balance coaching

Hardware

We'll provide a current, up-to-date computer. Most of us use Macs, but some of our team prefers PCs. 

Sweet Software

Get your job down with ease using great software! Whoaaa nelly! 
Are you our new Landscape Wrangler? Fill Out The Form Below!