City Floral Landscaping
Responsive WordPress Website Project
Denver, CO
City Floral Landscaping, the full-service landscaping division of the Denver-based City Floral Garden Center, had specific portfolio requirements and lengthy form submissions requested for their new website that we launched in September 2015. We were pleased to work with just such a client who knew exactly what they wanted, and trusted in us to deliver the best website for their landscaping division.
Project components:
Responsive WordPress Website Design and Development with Gravity Forms configuration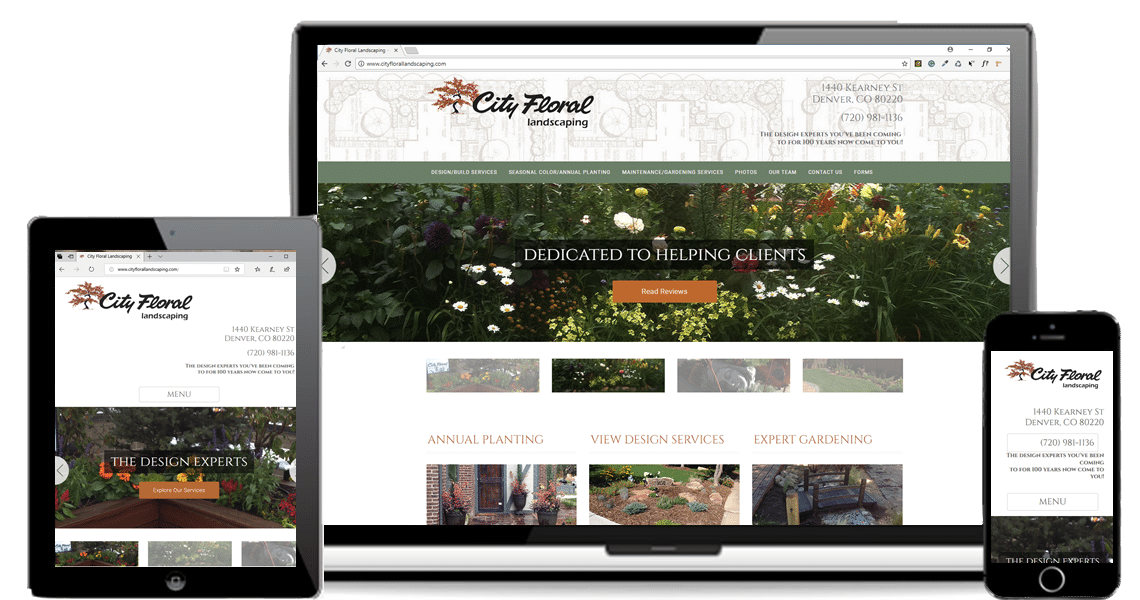 Need a new website or a promotional video?
In the market for a new website? Learn more about our responsive web design and development services here. Does your business need a web video? Learn more about our video production and social media services, and feel free to contact us for a free SEO assessment.