What Kind Of Return On Investment (ROI)
Do Landscapers See From Ramblin Jackson's Marketing Programs?
While most clients notice an immediate increase in their Google ranking and internet lead generation (after launching their Project), Return On Investment is best measured in the years after we finish the project. It's a lot like building a landscape. It will look beautiful when we plant it, but the truth of the matter is how does the maintenance crew handle it, and how does it look on the bottom line of the business in three years? Here are a few stories from clients who track their sales and marketing and then share it with us. Note: Clients who actually track their sales and marketing and share it with us get the best results! Each of these clients works with Ramblin Jackson on their Project and ongoing Growth Plan.
"Honestly, everything you guys have done, you guys have changed my business. You've changed my team. I've grown from five employees to 12 employees in one year. This year we'll hit $2.8 million in sales. Last year we did 1.8, so we're going to increase our sales volume by $1 million in a year. We're developing new staff. We're growing exponentially. And really, it started from the beginning with Ramblin Jackson. You guys are kind of the first part of our business development team, and we're super happy you're on The Cutting Edge."
       - Matt Preuss, Cutting Edge Landscape Design | Los Alamitos, CA
"Jack got great results for us. Up in the Vail Valley, running a landscaping company is different. Our Search Visibility for our keywords on Google went up 140%, and we are now Getting FOUND Online by the customers we want."
- Rich Leeman, Landscape Technology Group | Vail, CO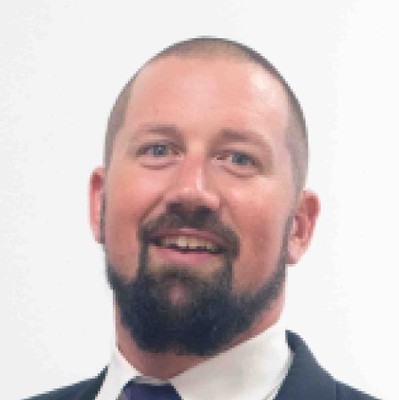 "We're definitely seeing an uptick in our Google leads, which is great. I love being confident about that… Last month, just from Google alone, we did $40,000 from Google. We're working, we're seeing steady progress, we're seeing steady leads coming in that we know that are from Google because that's what the clients are telling us. We are spending only 59% of the previous year's advertising budget, and we're increasing our revenue by 22%."
- Craig Attkisson, Green Side Up Landscaping | Richmond, VA
"I didn't know that you could pinpoint service areas so well through SEO until I worked with Ramblin Jackson."
- Jake Harris, Jake's Designs | Colorado Springs, CO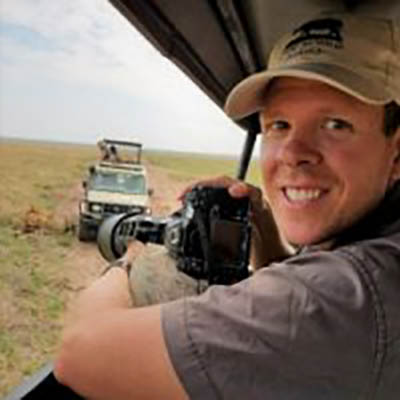 "We've been working with Ramblin Jackson for about two years, and since working with Ramblin Jackson, our Google search engine optimization has increased dramatically. And because of that, our sales have probably gone up by about 10 to 15% a year. And, our advertising budget has decreased. And so we're actually spending less money on Google ad words and other forms of advertising, yet getting higher customers to find us. So it's a win-win. We save money and get more customers."
- Brad Wolfe, Founder | Organo-Lawn
"This was the first time that we've experienced as a company, and we are a large commercial landscaping company, of someone listening to us and listening to what we do. And that is what really, truly sets Ramblin Jackson apart is that they listen to their customers."
- Stacy Parcell, CoCal Landscape, CO
10 Considerations For Your Landscaping Company's Digital Marketing + Website Budget
Most people entirely skip this and just make a pretty website. 
Who is your Hell Yes Customer? 
Which clients invest the most?
Which neighborhoods are they in? 
What keywords do they search on Google? 
Do you have photos of projects for this type of client?
No, really… who is your Hell Yes Customer? We won't let you get away with trying to be everything to everyone… let's FOCUS and make some profit! 
What is your company's Sales Process? 
Who answers the phone at your company? 
Is that person ready to SELL? 
What are the steps in the sales process? 
Do you have a sales process graphic where potential clients can learn about buying from you or what to expect?
Do you market and build value with your process?
How will your website help funnel people into your sales process? 
What do you wish people knew about your company BEFORE they talked with you? (Hint: don't you wish you had a Pricing page like this for your own business?!)
Branding is critical to distinguish your company from your competition — to attract new clients and quality employees. 
What are the Three Reasons to Buy From Your Company vs. Any Other in Town?
Is your Business Name, Logo, Tagline, and Visual Identity a current reflection of who you are NOW and where you are heading? 
Will your website design/marketing team help you create your branding and messaging, and make sure it is clearly communicated in the text on your website?
Who is going to write the copy for your website? Do they know the difference between lawn mowing and lawn care… between a perennial and an annual… between a road apple and apple pie? 
Will the content funnel people through a sales process to drive them to a specific result? 
Will the person writing the content for your website write SEO content that doesn't sound like a bunch of keywords crammed into the document?
With Ramblin Jackson projects, you do NOT need to write the copy. 
We do that for you!
What are the keywords that your customers search online? Have you done keyword research, so you ACTUALLY know what your customers are looking for? Did you know there are nearly twice as many searches for "sprinkler" phrases over "irrigation"...  But most "irrigation contractors" would never know to use the word sprinkler in their marketing?   
How does your business show up on Google Maps and the dozens of online directories?
Does your website have optimized title tags, meta descriptions, and content that will help your potential customers find you when they search on Google? 
How will your business systematically collect reviews and respond to negative feedback?
How happy are you with your current logo and visual identity? 
Will your website be a custom website design and development (recommended for landscape design companies) or a theme/template site (recommended for newer, smaller companies with introductory budgets)? 
How many different page layouts will your website design include?
Which content management system will be used for your website development? (i.e., WordPress, Joomla, SquareSpace, Wix, Weebly, GoDaddy Website Builder, etc.) Ramblin Jackson builds WordPress websites.
Will your site be developed so that you or someone on your team can make changes to the photos, text, and content easily, or will it always require a developer?
Photos are ESSENTIAL to landing qualified leads from the internet. 
Will you use original photographs or stock images? 
Who will resize and optimize your images, so they load quickly on the internet? 
Do you have photos of your staff, vehicles, and projects? 
Note: we recommend that you have your own custom photography. If needed, we can provide this service or, for an initial phase, provide high-quality stock photography, which you can easily update later to your photos when you get them.
Holy cow… who will manage the first seven items listed here, so the project is On Time, In Budget, at High Quality, and achieves the business result you want? At Ramblin Jackson, you'll have a dedicated Project Manager with exceptional technical skills, marketing experience, and project management expertise to see your project through from start to finish.
If the company owner you're hiring — or worse, a web designer — is the Project Manager, think twice!
Who owns your website design and content? At Ramblin Jackson, it's explicitly clear in our Agreements that our Clients own the designs, development, and text after they complete their payments for their projects. Be careful: not everyone rolls that way! Warning! They could hold your site hostage! (Even if you don't hire Ramblin Jackson, don't EVER work with someone where you don't own the work.)
Who will host and maintain your website to keep it up, running, and secure?
At Ramblin Jackson, we offer Website Hosting and Maintenance, so you won't need to worry about that stuff. When we create your custom marketing plan, you'll know all of the expected costs associated with the site's ongoing maintenance right out of the gate.
We Include All 10 Items In Your Marketing Plan
When we create a Project Budget for you, we will have a conversation about the above ten items. While not all of them may fit in the budget for your initial project, you'll have a clear understanding of what is included and what is not included, and opportunities for the future. Like a landscaping project, we can help you create your online presence in phases that meet your budget, timeline, and availability to collaborate with us. Did your last web design company ever talk to you about your Sales Process? We know they didn't. And that's the problem!
Yes. We will work with you on a payment plan for your project. While we love cash and offer a 5% Cash-is-King discount when you pay in full at the start of your project with a check or bank transfer, we typically space out the payments into equal installments throughout your project (which are typically 4 to 6 months). We keep a credit card on file and process payments on the dates we agree to in our Project Service Agreement.
If you read our reviews and see our client case studies, you'll see that we have the highest Net Promoter Score (client happiness) in our industry. We retained 97% of our clients during the COVID-19 scare… Why? Because we make our clients money! Typically, our clients are green industry businesses making between $700,000 and $2,000,000 in annual revenue, and we have many clients much larger than that as well. The investment in Ramblin Jackson is an investment in your Sales, Marketing, and Branding that goes far beyond just a website. It's an investment in your Branding, Sales Process, and Quality of Life.
We value your time tremendously and have optimized a process that leverages your time as much as possible through the use of intake/feedback forms, focused meetings, and streamlined processes. By focusing on the green industry, we can complete projects in half the time most industries take. With that said, this is a partnership that will require time, communication, and effort on your part in addition to financial investment.
For our smaller projects (like the Spring and Fall Cleanup)
There is not much time involved outside of a couple of basic intake forms and a one-hour call with our Project Manager and Local SEO Strategist.
For most of our Branding, SEO, and Website Design Projects, here's what you can expect:
Phase 1: Digital Marketing Audit + Custom Marketing Plan Creation
Time investment:
A 45-minute Marketing Strategy Call
A 15-minute questionnaire
About 35-45 minutes to read the Audit we send you and watch the video A two-hour strategy meeting over Zoom with the Local SEO Strategist.
Phase 2: Digital Marketing Project
Time investment:
2 hours a week (after the initial workshop)
Detailed Intake Assessment - Expected to take about 1 hour
Half-Day Hell Yes Customer Branding + Sales Process Workshop (Four focused hours)
30-minute Weekly Check-In Meetings with Project Manager
Weekly review of deliverables like website text, design mockups, etc. Expect to spend 1 - 2 hours reviewing deliverables. Additionally, plan to spend 2 - 4 hours for every 10 pages of web copy we're writing for you. (NOTE: Really have no time? You can pre-approve anywhere along the way and we can take things off your plate.)
Most projects typically take four to six months. We have gotten them done in closer to three to five… and sometimes clients drag them on for a year. What works for getting it done faster so you make your ROI faster: Block out time in your calendar and show up to your weekly meeting; block out time to review the deliverables we send you.
Phase 3: Growth Plan
Time Investment:
Biweekly Strategy Calls - 30 to 60minutes each
Monthly Review of Text & Reports - about an hour a month
Mastermind (for Wild Frontier Clients) - one hour per month
Project timelines can vary depending on the size/scope of work. Typically, when we're doing a 20- to 30-page website with SEO and branding, it will take four to six months. This may seem like a long time, but it's actually half the digital agency industry average. It takes time to meet, create, get feedback, revise, and build.
Our clients often comment that the project timeline seems long at first, but they feel like it was spaced out evenly by the end.
Here's what one of our design-build clients had to say: 
"Very strong process. You guys are very skilled about spacing the project out so that it doesn't make the client feel overwhelmed. A good business structure in having sign-offs along the way." - Jon LeDuc, Outdoor Lifestyles, Arvada, CO
At this time, we do not offer social media and/or email marketing. We focus primarily on the Foundational Three: Branding + Differentiation, Local SEO, and Website Design. When you establish a solid Foundation — which can take a few years — it will massively increase your online lead generation. But doing social media and email marketing first, without a strong Foundation, simply will not produce any result at all. When it's appropriate in your marketing cycle to add those other items, we have some Trusted Partners we may refer you to.
An Interview With The Landscaper Who Thought We Were Too Expensive And Hired Someone For ¼ The Price…
It's not uncommon that people are surprised by our pricing, and then get a bid from their local web designer for literally 25% of what we charge. For Shawn Ryan, he ended up hiring the local company… regretting it… and then we couldn't work with him when he came back to us a couple of years later.
Frankly, I can't believe we have this video! But because we treat people respectfully, even if they don't hire us, we earned this video testimonial from someone who did NOT hire us.
Does your marketing team offer an exclusive program that your competitors are waiting to join?
Let's Create a Custom
Marketing Plan + Project Budget Together!
The best way to get started is to schedule a Marketing Strategy Call with us. This initial phone call is not a hard sell by any means. In fact, we often politely turn away many potential clients because they a) might overlap with one of our Exclusive Clients, b) want something we can't help them with, or c) may have unrealistic expectations for their current budget.
When you schedule your call online, we'll send you a Marketing Strategy Worksheet you can print out or download to prepare for the call. Our friendly, professional Landscape Marketing Strategist will work through some questions with you, and if we both decide it's a good fit, we can move forward with the Landscape Marketing Audit + Custom Plan Creation ($397).
Pick a Time on Our Calendar
Pick a time below. Be sure to select your time zone.
Our Landscape Marketing Strategist will call you promptly at the time of your appointment.