Is Ramblin Jackson The Highest-Rated Digital Marketing Agency Serving The Green Industry?

Let Our Clients Answer That For You...
Ramblin Jackson has two teams. It's kind of like how you might have a landscape construction team, and separate landscape maintenance team. At our company, we have a Project Team, which manages branding, website design, and search engine optimization for new client projects. These projects typically take three to five months. After those projects launch, our Growth Plan Team works with clients on an ongoing basis to help them continue to grow their sales and marketing.
Net Promoter Score (NPS)
We ask our clients for their net promoter score, which is a rating on a scale of 0 to 10 on How likely are you to recommend us to a friend? For the Project Team, we ask this immediately after the website launches or initial project finishes. Growth Plan clients are surveyed every quarter.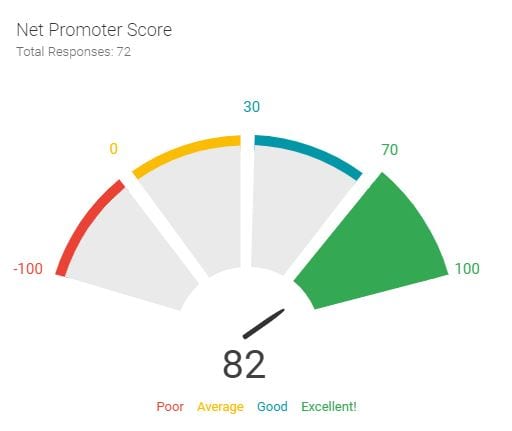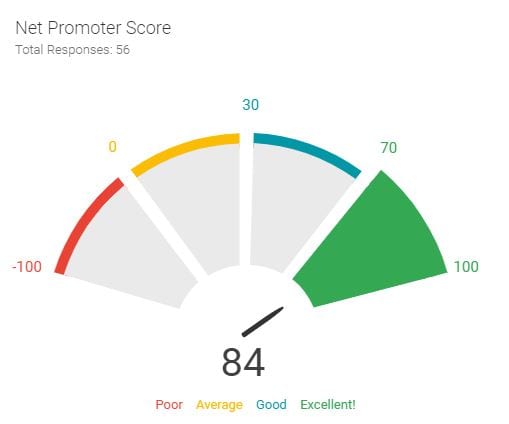 The Ramblin Jackson Gold Standard
At Ramblin Jackson as part of Our Mission of Helping Small Businesses Ring The Bell, we set very high, measurable, specific standards that are managed and expected from every project. We bonus our key team members when they reach what we call the gold standard. To reach the gold standard, a project or account must reach each of the following:
On Time: The project must be completed in the timeframe that we agree with our client.
In Budget: We complete the project with the budget we agree with the client and also reach our internal margin goals.
Happy Customer: We measure customer satisfaction with a Net Promoter Score, and consider a "Happy Customer" when we earn a rating of an eight or above.
Meets Quality Standards: Our executive team reviews key milestones with our Project and Account Managers to ensure that our clearly defined quality standards are met on each project.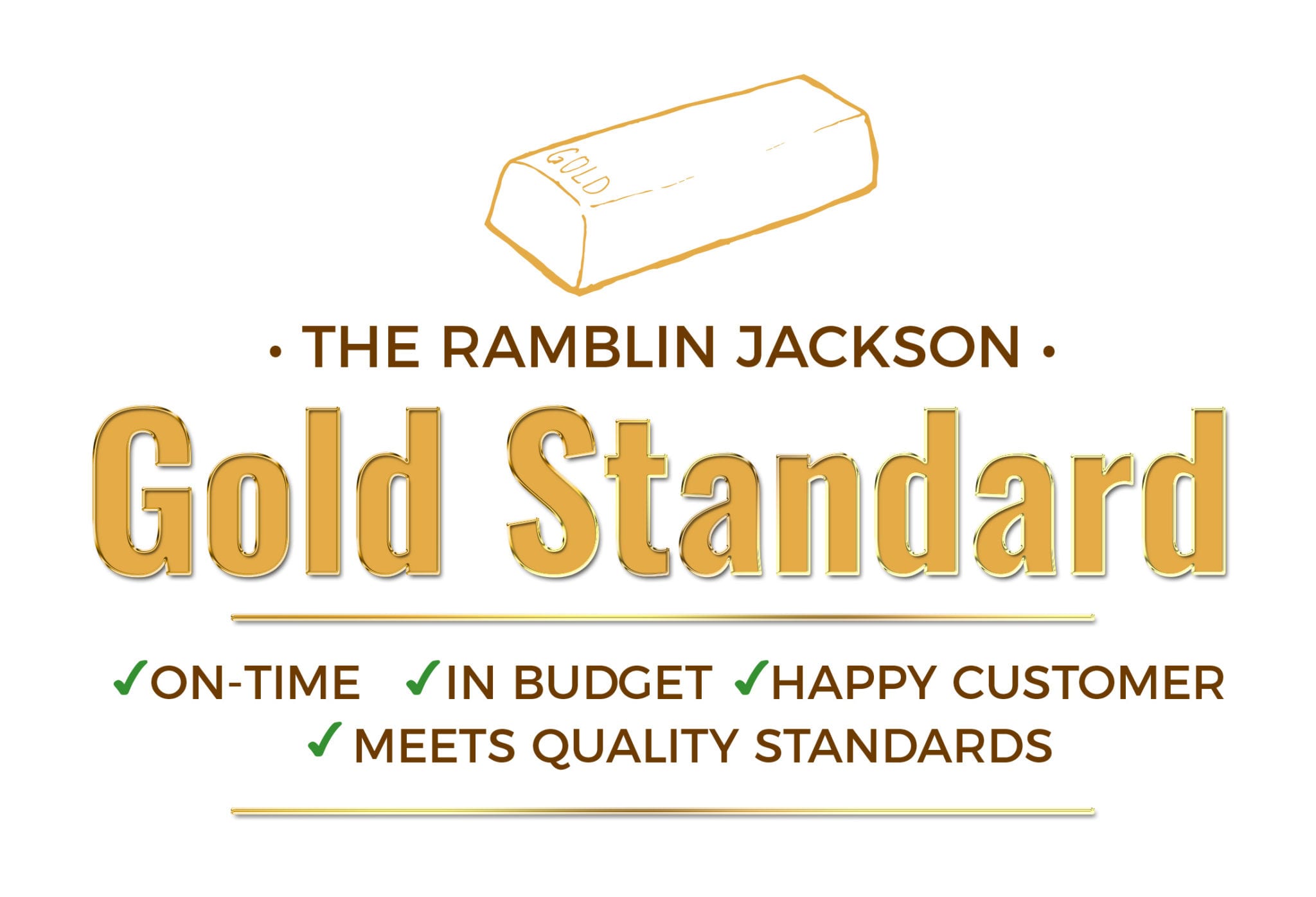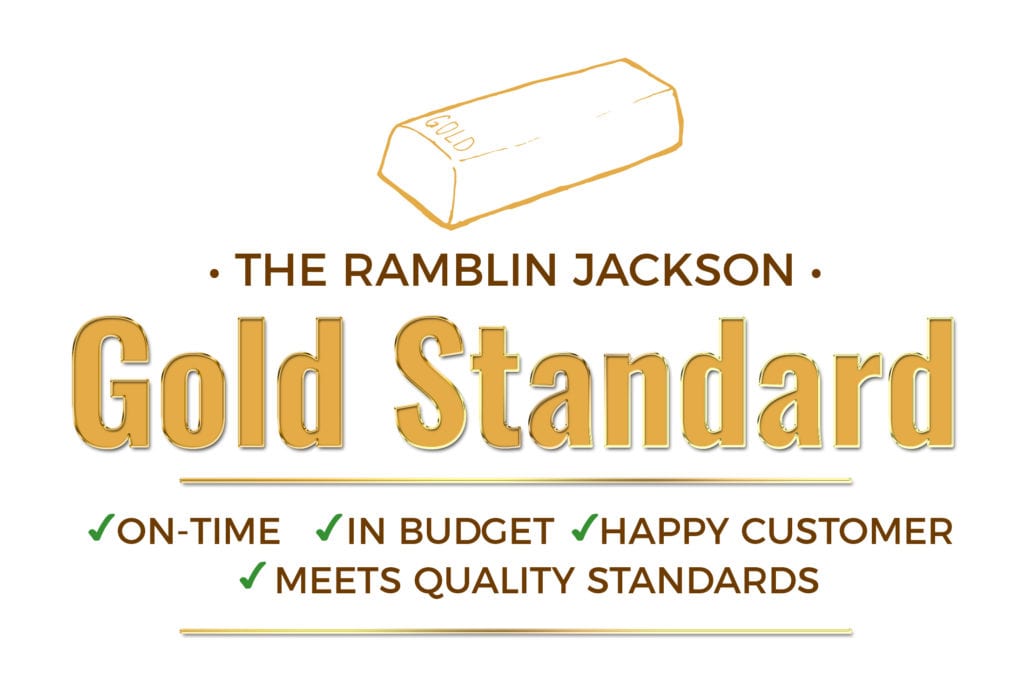 Because we have clearly defined The Process, our Hell Yes Customer, and Delivery Standards with our Gold Standard, we have the highest net promoter score in the digital marketing agency industry (our industry average is in the low 60s), and absolutely within the focus of digital agencies serving the landscape industry. If you find data to the contrary please email our CEO jack@ramblinjackson.com.
Frequently Asked Questions About
Ramblin Jackson's Reviews
We use our own software, Ramblin Reviews, which automatically sends a request to our clients, asking them to leave a review. These are called first party reviews, because we technically own the data. It helps us also facilitate third party reviews, such as Google reviews. We recommend that all of our clients use Ramblin Reviews to give feedback.  It's the best way for happy or unhappy customers to communicate and for us to listen.
No, we respond to all of them! We display all of our reviews here, including the handful of reviews we have gotten that are below an 8 out of 10. Because we have such proactive Account and Project Management we rarely get negative reviews. When we do get negative reviews, we do what we tell our clients to do: Pick Up the Damn Phone, call our client, and listen to them.
No, the reviews are not fake. We get so many of them because we systematically ask each and every client for feedback. In keeping with our Gold Standard, the  executive team reviews each project for quality standards. We have a weekly meeting with the entire company where we share the Net Promoter Score. This transparency creates peer pressure for the entire team to perform at a high level. We kick ass and charge enough to hire the industry's best professionals to meet our Gold Standard.
Go ahead and find them! There are only a handful.