Are you a landscaping company tired of
relying on referrals... only to get bad leads?
Discover the #1 marketing mistake landscape contractors are making that is sabotaging their sales… and how to fix it in our FREE Book + Video Training.
Get your FREE copy of our best-selling book + a Video/Audio Training to listen to in your truck!
Tell Us Where To Send It!
We already paid for the book! We just ask that you pay $8.00 to cover the shipping.

Find Out Why E-Myth Landscape Contractor Author Tony Bass Ordered 120 Copies of Get FOUND Online For His Private Event At The GIE EXPO
Struggling To Recruit and Hire
Experienced Landscaping Employees?
Does your web presence make you look like
a Chuck-in-a-Truck Employer?
Listen, the internet has changed everything -- including the way landscaping employees find their next job.
Searches on Google for "landscaping jobs near me" have quintupled over the last five years.

That means that landscaping employees are searching on their smartphones to find jobs and deciding based on the websites, reviews, and photos they find of potential employers where they will apply and work.
See how Jake's Designs gets qualified job applicants through their new website
Does your current marketing team even
know that you're struggling to hire people…
and that landscaping employees are
looking for jobs online?
They don't. They're thinking about pretty websites and things. We're thinking about How Can We Grow Your Business With You -- and that's why you'll love talking with us and you'll love the book. Your digital brand is a fundamental part of your business -- as essential as your trucks, team, and bank account. 
If you were an A-Player employee… would you want to work for a loser? And how would you find out if someone was a loser before you applied? (You'd look them up online.) So even if you're "too busy and can't hire anyone" -- you've got a marketing problem.
A Note from Our CEO Jack Jostes
Dear landscape contractor and fellow small business warrior,
If you are ready to ditch your pain-in-the-ass customers and leave them to Chuck-in-a-truck, read on.

Ramblin Jackson Delivers
New Customers To Landscapers &
Green Industry Businesses through
Done-For-You Online Marketing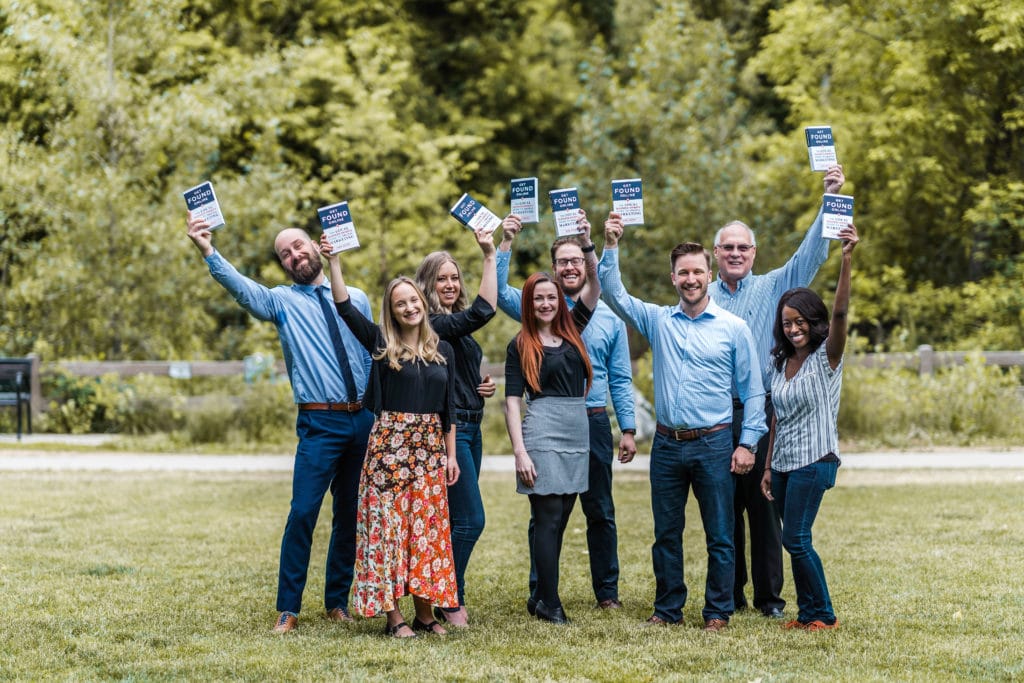 We're on your team to
Design, Build, and Grow Your Sales and Marketing





We wrote the book about how Landscaping companies Get FOUND Online by Qualified Leads through our Proven Approach to Branding and Lead Generation.
Want to pop up at the top of Google when people search for landscapers in your town?
As your digital marketing team, we help you with your branding, website, and Search Engine Optimization (SEO) — so when your potential customers search for you online, they find you and contact you. We do all of it for you - including writing all the text for your website - so it's DONE RIGHT THE FIRST TIME and with as little of your time as possible.
If you're not getting Qualified Leads finding you online… chances are…
You're trying to do your marketing yourself but not having enough time... or
You've hired marketing people but they don't understand the green industry or just plain aren't getting the results… or
You're making the fatal marketing mistake 90% of landscapers don't even know they're making --- Revealed on Page 94 of Get FOUND Online.  Hint: does your website make you look like a Chuck-in-a-truck? Find out how to TURN AWAY BAD LEADS BEFORE THEY CALL YOU and magnetically attract the good ones in our book!

Here's What Real Landscape Contractors
Have to Say about their Return On Investment (ROI)
with Ramblin Jackson
"The problem we had in the company a year ago is we were doing projects that were between like five and $15,000 kind of projects, and the leads that we were getting, were not qualified leads. After developing a new website with Ramblin Jackson, and really coming up with a detailed plan of action, we were able to increase the amount of the leads and the cost figure for those leads. Right now we're averaging ... we're running at like $75,000 per project and our lead volume, May and June we had close to 75 leads in both months, and a year ago those leads were more like 30 to 40. So, I highly recommend Ramblin Jackson. Honestly, everything you guys have done, you guys have changed my business. You've changed my team. I've grown from five employees to 12 employees in one year. This year we'll hit $2.8 million in sales. Last year we did 1.8, so we're going to increase our sales volume by $1 million in a year. We're developing new staff. We're growing exponentially. And really, it started from the beginning with Ramblin Jackson. You guys are kind of the first part of our business development team, and we're super happy you're on The Cutting Edge."
- Matt Preus | CEO | Cutting Edge Landscape Design
"We've been working with Ramblin Jackson for two years. Our Google Search Engine Optimization (SEO) has increased dramatically, and our sales have gone up 10 to 15% per year while our Advertising budget has decreased. We're actually spending less money on Google Adwords and other forms of advertising and getting higher qualified customers finding us. It's a win win -- we save money and get more customers."
- Brad Wolf | Founder | Organo Lawn
"Since we've launched our website with Ramblin Jackson, our sales have gone up 30%!"
- Charity Pacheco | Office Manager | Front Range Arborists
"We now stand out from Joe Blow landscaper in a truck and get the right leads calling us."
- Clay Brooks | CEO | The Landscaping Company
Get Results Faster
With Our Proven Process
Designed To Make This Dang Internet Stuff As Painless As Possible For Contractors Like You!
Over 300 businesses in the United States have reported specific increases in their online presence and revenue as a result of Ramblin Jackson's proven process.
Sure, you could hire some Chuck-in-a-truck freelance web guy or your local web design company who's likely to be less expensive and also less experienced for your marketing… If you want to be an experiment that's fine, but why not leverage our extensive green industry experience with proven results for landscaping companies, arborists, lawn care companies, garden centers, and other residential contractors instead?
Much like how designing, building, and maintaining a beautiful landscape takes a team of people with different skill sets, so does designing, building, and growing your online presence. We have a complete team -- who loves working with the green industry -- ready to help you get this done. 
First, we'll help you Design your Strategy. We start with a simple 15-minute phone call to see if we're a potential fit and if we can even work with you. (Note: we only take on one contractor per service area as part of our Exclusive Wild Frontier Program. Call to see if you qualify).  Then, we have a Marketing Strategy Meeting where we get to know you and your business on a much deeper level. Next, our CEO and Strategy Team prepare a comprehensive Landscape Marketing Audit and Marketing Plan, with a fixed-rate estimate for your Project.
After we finalize your Marketing Plan, we'll confirm the details with a formal Agreement. At your Project Kick-Off and Brand Strategy Workshop, you'll meet your Project Manager and we'll dive deep on your Unique Sales Position, Branding, and Strategy. Throughout the Project, you'll receive weekly email updates and phone calls from your Project Manager so you'll know your project is on track for completion.
After the launch of your project, your dedicated Account Manager will help you Grow your business through a Growth Plan where we continue to manage, maintain, and optimize your online presence to keep your leads coming in. You can expect a personalized custom report, phone calls, strategy meetings, and fresh ideas to keep you ahead of your competition and growing in the right direction.

"We really enjoyed working with Ramblin Jackson because of their experience in the green industry. And we felt that we were, because we are a different kind of company and we are more commercial based, working with Ramblin Jackson was the first time that they actually, we felt that someone actually listened to our voice."
Stacy Parcell, Lead Design | CoCal Landscape
Replace Your Noxious Weed Website
with The Tree of Good Fortune
One of the Top Reasons Most Landscapers Fail At Online Marketing Is Because of this ONE Mistake we see on over 90% of all websites…. 
Most sites you see, are too dang small… Home Page… About Page… Contact Page… Services Page… It's a skimpy Russian Olive Weed that sucks up water but doesn't produce any fruit.
The Ramblin Jackson Process will help you grow the Tree of Good Fortune! It's not uncommon for our sites to grow to 20+ pages out of the gate and even more so you dominate your local service area and get Qualified Leads in your ideal neighborhoods.
Not only will we Design and Build your Tree of Good Fortune, we'll help you Grow and Nurture your online presence with ongoing Review Management, Fresh Content, and exclusive mastermind groups and private events.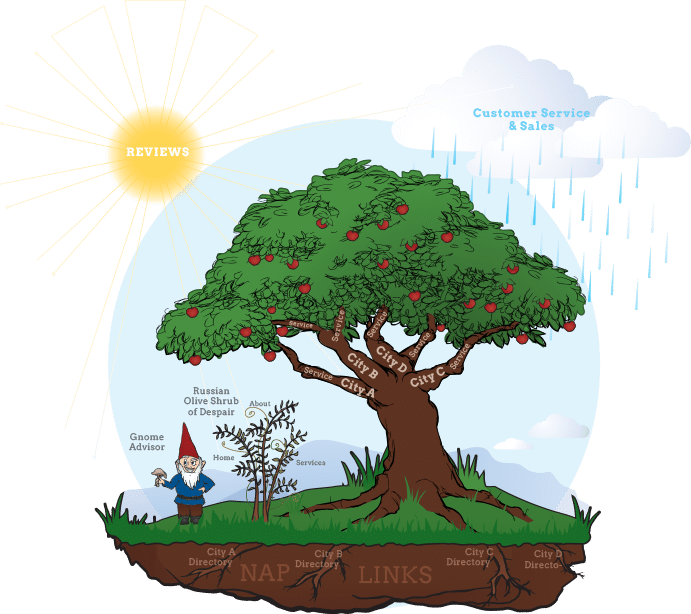 The secret to dominating your entire service area revealed
in our FREE BOOK +  Video/Audio Training for Landscape
Companies -- which even Google engineer John Mueller said
works in an April 2019 interview -- on Page 121 of your free copy
of Get FOUND Online.

We Know How Busy Landscapers Are…so we've
designed our process to be
EASY for you!
Best of all — we make it really easy for you to get this done with as little of your time as possible, so you can get your marketing up and running while you focus on selling and leading your team while we do the work.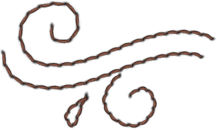 Why Landscapers Love Working With Us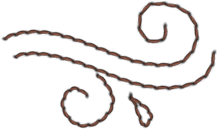 "I am delighted by their perseverance in helping me to correct huge address drama on Google, their responsiveness to my requests, their willingness to  help me learn and understand the intricacies of appropriate SEO (as they drag me into the 21st century), and the professionalism of their team - basically, they are awesome…"
- Barbara Watral Nappi | Owner | Dragonfly Landscape Design
"I truly enjoyed working with Jessica and the entire team at Ramblin Jackson. At first I was worried that our website overhaul would be more than I wanted to take on but Jessica made the process so smooth and easy for me! The end results were better than I expected."
- Kelly Slater | Vice President | Pleasant Landscapes
"We really enjoyed working with Ramblin Jackson because of their experience in the green industry. And we felt that we were, because we are a different kind of company and we are more commercial based, working with Ramblin Jackson was the first time that they actually, we felt that someone actually listened to our voice."
- Stacy Parcell, MLA | Enhancement Manager | CoCal Landscape
When We're Done
We'll Plant A Tree In Your Name
We're Literally Growing The Green Industry!
For each project we launch, Ramblin Jackson plants a tree through a local nonprofit.
If you'd like for us to personally review your marketing with you, reach out for an introductory call to see what's working in your current marketing. Just visit the Schedule Page on our website, email grow@ramblinjackson.com, or give us a call (303) 544-2125
For every book we send out we donate money to
NALP's Industry Growth Initiave to plant the seed of
the next generation of the green industry.
In the meantime, we'd like to send you a free copy of our book as a gift and an audio series you can listen to in your truck that wiI'll help you figure out the secret to growing your business without waiting for referrals. All I ask is you pay for shipping plus I'll even donate $10 to the Industry Growth Initiative to help promote careers in the green industry.
***WARNING:***
Only Accepting One (1) Contractor Per Service Area. Act Fast
No bullshit marketing gimmicks here -- we offer an exclusive Wild Frontier Lead Generation and Branding program that is so potent we truly take on only one landscaping contractor per service area. When we're on your team, we'll turn away your competitors if they ask to work with us. Lots of folks come to us as a result of our speaking at the GIE EXPO, our feature in Lawn and Landscape magazine, and social media. So far, we've turned away over 20 leads in 2019 for this reason and our clients are Killing It!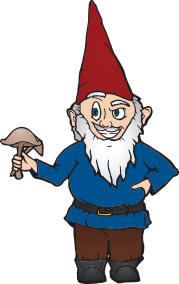 If you're thinking of working with us, you'd better hurry up — unlike sites like Gnome Advisor who sell the same leads to every chuck in a truck with a pulse and a shovel — we offer an Exclusive Wild Frontier program where we only take on one contractor per service area, so you gobble up all the Qualified Leads and ditch the pain-in-the-ass customers and leave them for Chuck-in-a-truck.
So click the link below to get your free copy of my book and let's talk when you're ready.
Watch The Interview Video Below To See....
How One Landscaper Went From
Two Trucks to Six Trucks
Increased His Leads from 30 to 75 Per Month
Added One Million Dollars of Revenue
Hired Seven New Employees
And Increased his Average Project from $15K to $75K
Within ONE YEAR of Our Exclusive
Wild Frontier Program


See how Matt Preuss is Dominating his territory in Southern California and why he appreciates that we've turned away clients who are his competitors. (Good luck getting Gnome Advisor to do that!)

Get The FREE Book and Audio Training Series to Listen To In Your Truck
See how Organo-Lawn Founder Brad Wolfe increased his revenue 15% YOY while spending LESS money on Advertising using the Get FOUND Online process with Ramblin Jackson.

"I strongly recommend Get FOUND Online by Jack Jostes. It is an extremely fun book to read and it has a lot of important tips on how to Get FOUND Online, which is extremely important in today's day and age. If you can get found online that's gonna basically do the majority of your advertising for you and your sales are just going to skyrocket.
We've been working with Ramblin Jackson for about two years and since working with Ramblin Jackson are Google search engine optimization is increased dramatically. And because of that, our sales have probably gone up by about 10 to 15% a year. And, our advertising budget has decreased. And so we're actually spending less money on Google ad words and other forms of advertising, yet getting higher customers find us. So it's a win win. We save money and get more customers."
- Brad Wolfe, Founder | Organo-Lawn
Order the Book Today to Get
Access to the Limited-Availability Bonuses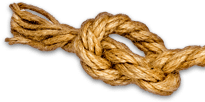 Here's the deal -- I wrote this book because I genuinely care about helping small business owners. When it became a best-seller on Amazon, I realized… wow, I'm just giving a lot of money to Amazon! The book has brought me tremendous success, including even being on national TV. So now, for a limited time, I am planning to Give Back by donating $10.00 to the Industry Growth Fund for each book I send out (instead of giving the profit to Amazon), but I only have so many copies left.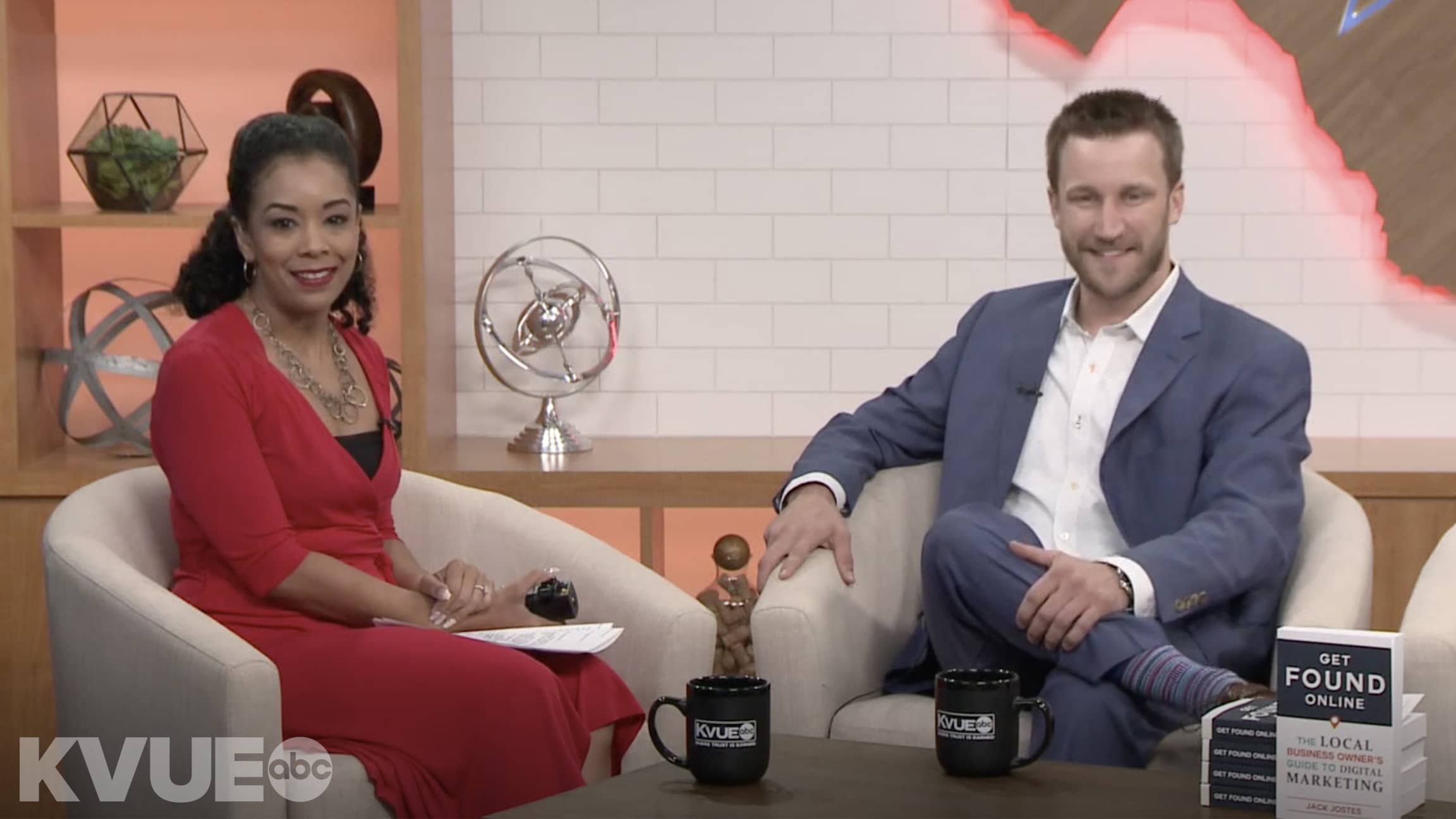 Here's what you'll get:
A print copy of the book put in the mail within 1 business day of you completing the order
An e-book copy delivered to you via email sent immediately, so you can start reading right away
My top webinar recording that you can watch as a video or listen to as an audio training in your truck
An exclusive interview recording with E-Myth Landscape Contractor author Tony Bass 5 Secrets to Running a Profitable Lawn & Landscape Business (including the transcript)
Access to my Landscape marketing video series and webinars
We'll donate $10.00 to the NALP's Industry Growth Initiative which helps promote careers in the green industry (because we all know we need more people working in the industry!)
I only have so many books left. So, go ahead
and order your book before we run out!
To Creating Profit and Results with Integrity,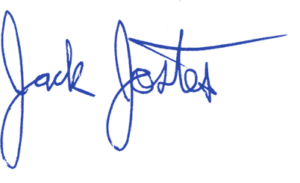 Jack Jostes
CEO | Ramblin Jackson
Author of Get FOUND Online: The Local Business Owner's Guide
to Digital Marketing - #1 Amazon Best Seller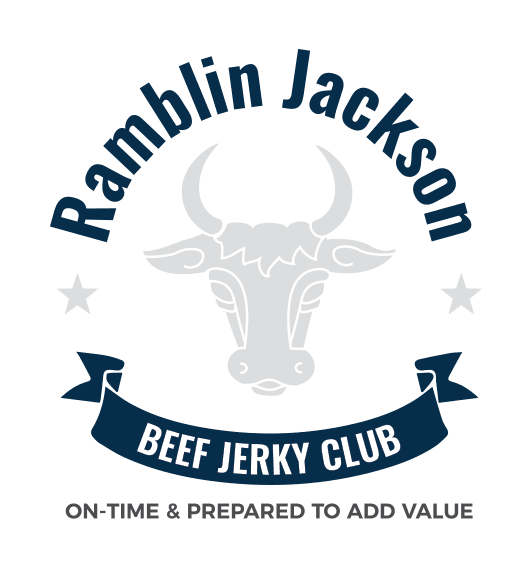 P.S. ***WARNING ABOUT RANDOM ACT OF BEEF JERKY***
I will randomly include bags of beef jerky. Maybe every 11th order.
We'll see. I'm serious though - we have a Beef Jerky Club.
(Find out how our Beef Jerky Club and makes you more Profit on page 21.)