Market Smarter, Not Harder
Digital Marketing for Landscaping Companies + Home Service Businesses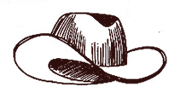 Attract the Right Clients
You don't need "more leads"... you need the right leads. Save time by talking with more qualified prospects.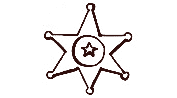 Retain Top Talent
Good employees are hard to find, and you need to pay 'em! Take on higher-paying jobs so you can reward your team and be THE place to work.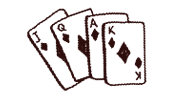 Increase Your Margins
Tired of being commoditized? Say NO to bad projects and YES to the profitable ones! We'll position you as the top choice to attract the best clients possible.
We'll let the Results do the Talking
Yeah, we're industry experts, we speak at national conferences, yada yada. What really matters is that we make our clients more money, save them time, and are easy to work with. You'll work with people who know what they're doing, respect your time, and get results.
But don't take our word for it -- read our Google reviews + watch interviews with real customers to see what results they've gotten!
Green Industry + Home Service Marketing Experts

Join Our Beef Jerky Club!
We value your time so much that we have a Beef Jerky Club
Yep, we promise to Be On-Time and Prepared To Add Value to every meeting, and if we're late we'll send you beef jerky in the mail as an apology.
Tired of flaky marketing jerks and their promises? Watch our video to see how we can help you get the results you need without wasting any time. We Aren't for Everyone
Due to the competitive nature of landscaping and home service businesses, we take on a limited number of clients in each local market -- and only customers who we can really help.
Will digital marketing even work for you? If not, we'll tell you!
Save time and get an immediate answer to see if you qualify for our proven process when you take the quiz.