Do You Acknowledge Your Employees' Great Work? [Video]
Congrats to Jake's Designs - our landscaping client in Colorado Springs  for A) having an Absolute Badass Award and B) Getting featured in #Colorado Green Magazine!
Jake gives out a $100 bill to an employee each week as an Absolute Badass Award.
This pays off in increased loyalty, employee retention, camaraderie, and now, some well-deserved recognition.
The Ramblin Jackson team helped Jake with his landscaping marketing in the last year. Part of our work was brand strategy, lead generation, WordPress Website, SEO, copywriting, and a critical piece: team photography.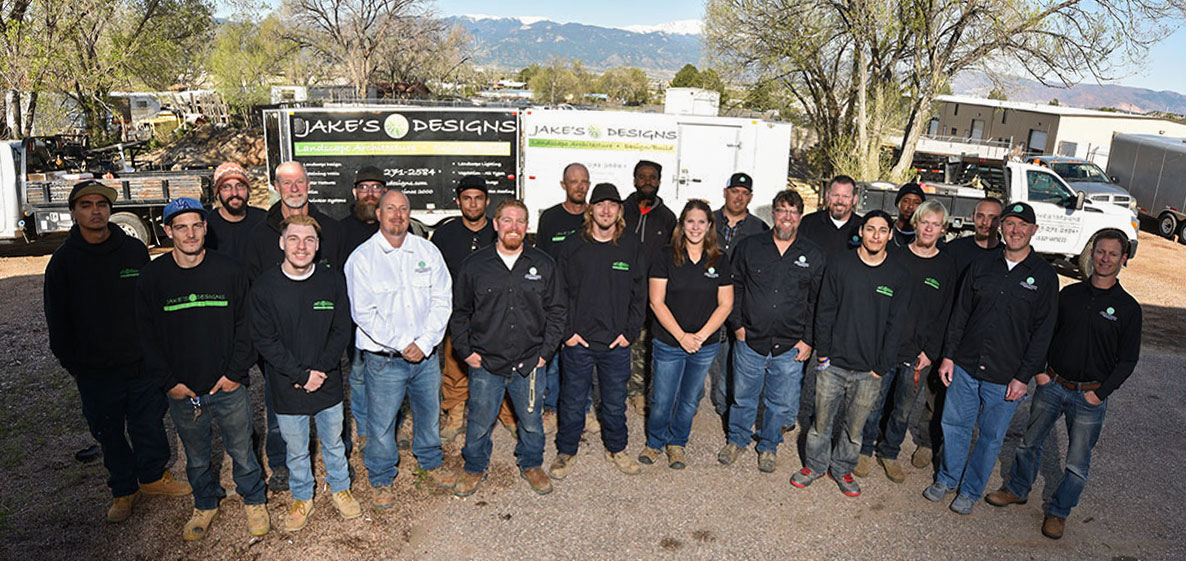 The work we do here is sometimes intangible.
It's "digital" — and the strategy part — is largely a way of Thinking. It can be hard to quantify until it "works." We're tracking Jake's leads and it's working!
Right now, in spring time, he's getting a healthy 15 to 20 qualified leads a week finding him online in his ideal neighborhoods. We are tracking them and celebrating them in our weekly meetings (watch the blooper of the video) .
Holding a print magazine featuring a photo we took and reading the story of real people in our community being handed money and being acknowledged for their good work ethic is as real as it gets.
Seeing a truck with a vehicle wrap or a hat with a logo we designed is real.
We're all feeling the labor shortage and boom economy, even in my industry (and yes we're hiring), but definitely in landscaping and construction.
This Weekly Absolute Badass Award is just one of many things that makes Jake's Designs a great place to work — they do incredible work.
What are you doing to let your employees know you care? What are you doing to be Great?
If you'd like to talk with me about your Marketing — and how it's a critical piece of your Recruiting— schedule a call at MeetJackNow.com and we'll talk about some ideas to get the results you want.
Jack Jostes
CEO
Ramblin Jackson
Click here to schedule a Marketing Strategy Meeting!