Ramblin Jackson Mustard
A Holiday Tradition
Happy holidays from Ramblin Jackson!
Thank you for a great year!
If you're visiting this page, chances are you received our mustard! Happy holidays! We've sent you some of Jack's homemade mustard as a small token of our gratitude to you as our client, friend, and partner.
We made the mustard from scratch using the choicest ingredients available from Savory Spice Shop in Boulder, and then we bottled it as a team and had it sent off to you!

What business owner would benefit from a predictable pipeline of qualified leads AND the Best Mustard in the West next year? Introduce a Friend to us and we'll send them a free book and we'll send you a gift too!
Look, what kind of friend would you be if you kept Ramblin Jackson a secret? Your buddy needs better leads, more profit, and a great team to help him!
Introduce us to a friend of yours and we'll mail them a FREE copy of Jack's Amazon Best-Selling Book Get FOUND Online: The Local Business Owner's Guide to Digital Marketing AND an Audio CD of one of our top keynote presentations. We'll also send you a nice thank you gift too.
Just fill out the form below, or send an email introduction to jack@ramblinjackson.com

Jack's Mother's Mother's Mother's Mustard
This family recipe traces back to my great grandmother, Dorothy Alice Millies. I learned this recipe from my mother, Patti Jostes (aka PJO). It's an annual tradition. We eat it with ham (recommended), but you can put it on just about anything from turkey to salad to even pizza! Try it! Oh, and it's really good in sloppy joes.
Ingredients:
Mustard seed powder, apple cider vinegar, sugar, eggs, salt, mayo.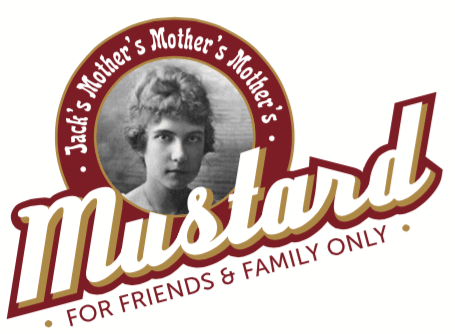 Scaling the Mustard Recipe
You know, making a ton of mustard is a lot like growing the business. I started with my great grandmother's recipe which yields about 8 ounces of mustard. Through several years of hit or miss big batches, headaches, and mistakes, I've experimented, kept notes, and tweaked the recipe. Now, like everything else we do at Ramblin Jackson, the mustard recipe has a detailed checklist that I follow. Each year, the mustard gets better and is made more efficiently, and the list of folks we send it to is increasingly selective and excellent. This year we made 250+ four-ounce bottles of mustard!
Dorothy and Erwin Millies 50th Wedding Anniversary Photo 1968
This grandma made some mean mustard.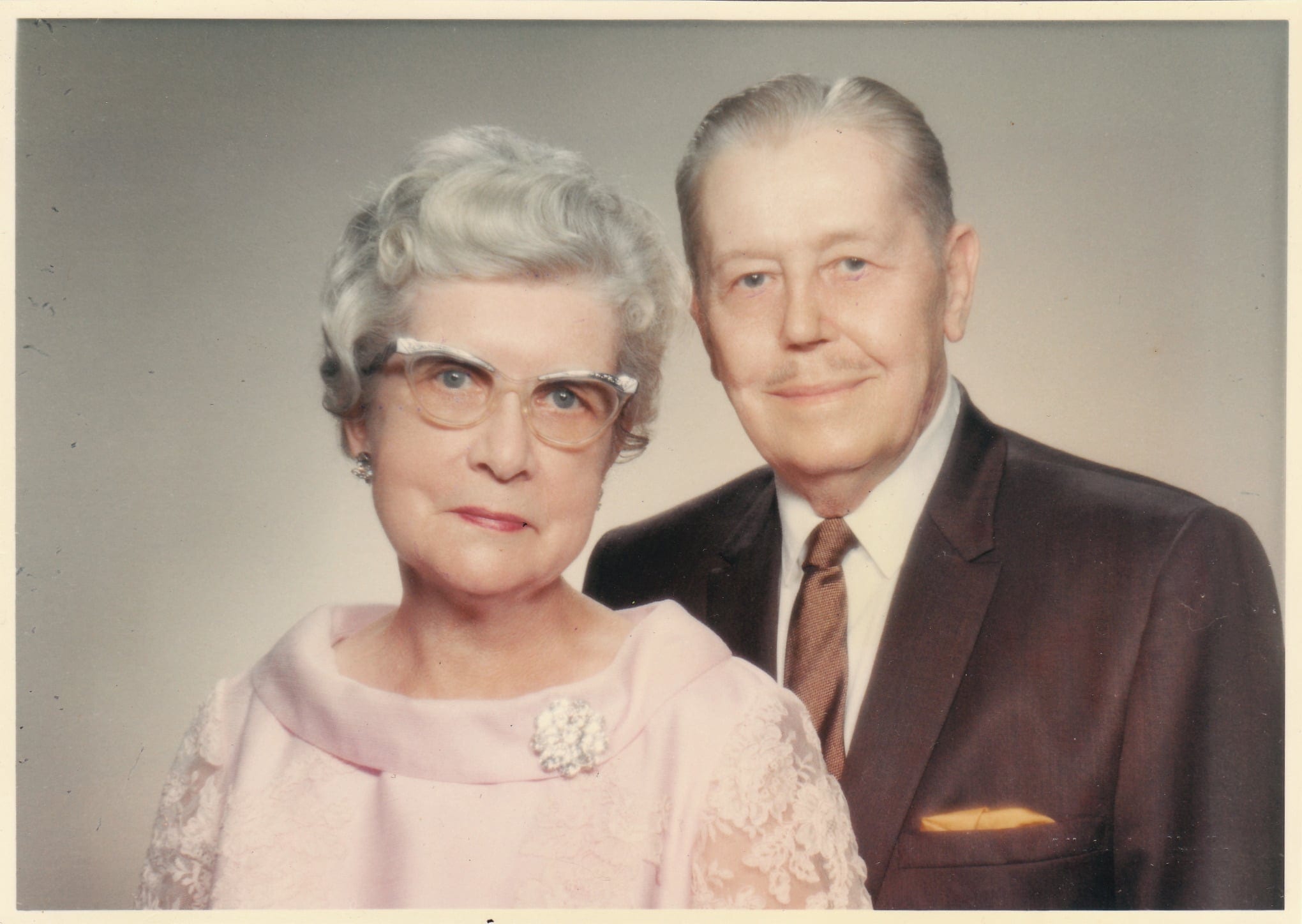 The 2019 Mustard Making Crew
Take a look at the fun we had at the 2017 Mustard Bottling Party

Behind The Scenes at the 2016 Mustard Bottling Party

Behind The Scenes at the 2015 Mustard Mixer

Behind The Scenes at the 2014 Mustard Mixer