Is Your Landscaping Company Using My #1 Marketing Takeaway from Nursery/Landscape EXPO? [video]
Last week I presented Digital Marketing Savvy at the Texas Nursery Landscape Assocation's Nursery/Landscape EXPO in San Antonio, TX.

I was also the interviewer for the TNLATV Think Lab, where I did video interviews with other speakers and industry leaders for the TNLA social media channels. 
It was incredible to spend several full days connecting with people in the industry. 
Watch this video to see my #1 sales and marketing takeaway from the conference!

Thanks,

Jack Jostes
CEO
Ramblin Jackson
P.S. Did you know that I donate money from every book we send out from LandscapingBook.com to green industry education scholarship funds?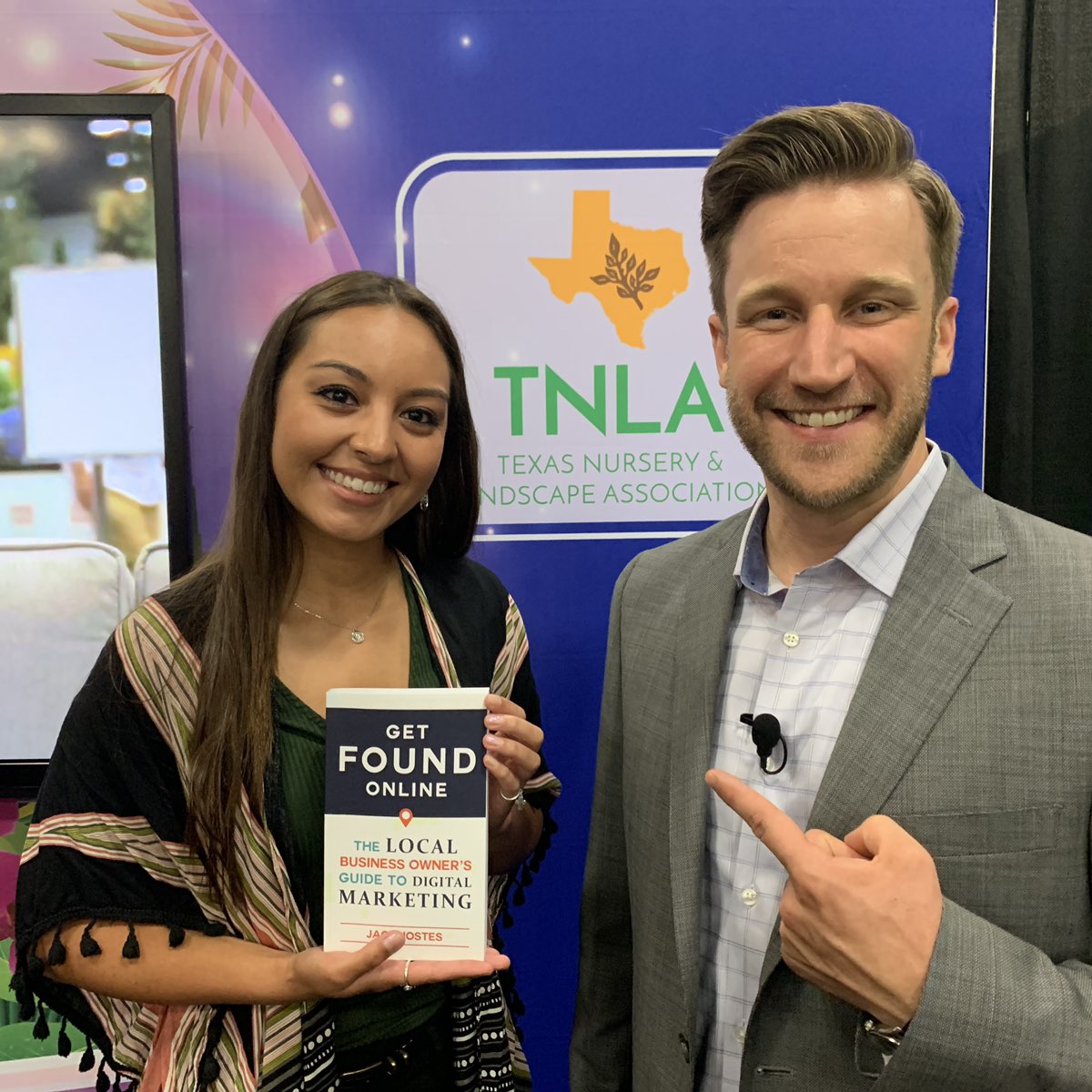 One of the highlights of the show was meeting Cameron De Leon. Cameron is studying Agriculture and Business at Texas State University. She dreams of opening a nursery and wedding venue someday -- and I know she'll do it! She's this year's recipient of the TNLA Foundation scholarship, and said that college may not be possible without it.

If you'd like to help me plant the seed of the next generation of the green industry, just order one of my books! All I ask is that you cover the shipping, and then I donate $10 to the association of your choice 
To support the TNLA Foundation -->> order your book here: http://www.foundchapter.com/texas/
To support the NALP Industry Growth Fund -->> order your book here: http://www.landscapingbook.com 
Already have a copy? Share this blog post with someone you know in the green industry! 👊