Kara Jostes
Vice President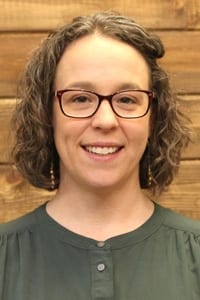 Kara Jostes is the lead Rambler hearder. With her teaching and educational leadership background, she has the stamina to facilitate multiple interviews a day. She is a thorough questioner with a natural ability to find strong Ramblers to join our team.
Kara Jostes was born and raised in the Chicagoland area. While she was brought up to be a Sox and Twins fan she quickly changed to a Cubs fan as a young adult. After graduating from Prospect High School she attended Illinois State University and graduated with a degree in Elementary Education with an emphasis on middle grade, literacy, history, and math.
After teaching in England she returned home to find a job, a task that was more difficult than she thought. After completing 27 interviews and being second choice at least 12 times she decided a drastic change needed to happen. With that she accepted a 1-year teaching position in Greeley, Colorado. While new in Colorado, she reconnected with old highschool friends including her current husband and Ramblin Jackson CEO Jack Jostes.
She continued in the educational field for the next three years. Taking on roles of educational mentor, math teacher, building team leader, technology building leader, Digital Commons coordinator, and STEM coordinator. After having her first baby she decided to stay-at-home and help run the house while supporting Ramblin Jackson from the sidelines. In the spring of 2018, Ramblin Jackson needed help in the HR department. Kara officially became a Rambler and the rest is, so they say, history.