Are you an outgoing individual excited about connecting with small business owners across the United States? Our Fully Remote, Flexible, Landscape Marketing Assistant (aka Sales Development Representative/SDR) position may be a fit for you!
Watch this short video to learn more about the position!
Hiring Process
Apply Online!

Fill out our application online.

Initial Resume Review

This will let us know that we should be on the lookout for you in the next step!  

Get an Appointment With Jack Jostes!

Pretend I'm a potential client, start a converstation with me. Build rapport, and work to get an appointment. Catch me if you can!

Job Match Assessment

A short, online survey that will help determine if you'd be motivated by this particular role.

45-Minute Final Interview

Final interview with the executive team.

Get started!
Why Work In Sales At Ramblin Jackson?
Sell An Ethical Product That Actually Helps People

If you check out our reviews on Google or ramblinjackson.com/reviews -- it's clear to see that our product truly helps our clients reach our mission of Helping Small Business Ring The Bell. Go to sleep at night knowing you're really helping people and feel good selling a proven product.

Work With A Thriving Marketing Team

Ever have a sales job where you're left entirely on your own with no marketing support? That won't happen here! You'll be part of the sales AND marketing team - working directly with our CEO and Marketing Strategist to help you generate and qualify leads. Leverage our two best-selling books, 115+ Google Reviews, weekly podcast, monthly events, direct mail postcards and newsletters, and extensive social media and video presence to reach highly qualified leads.

Learn New Skills, Earn Great Money, AND Have Schedule Flexibility

If you want to learn about business, sales, and marketing --- earn GREAT money -- and have a high level of schedule flexibility, this may be the job you're searching for.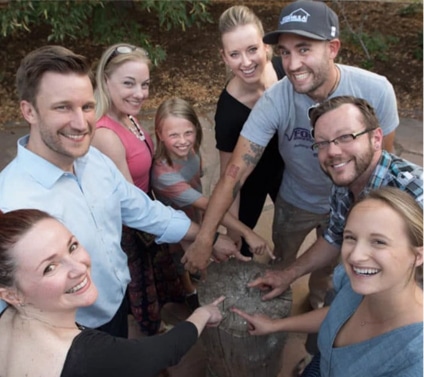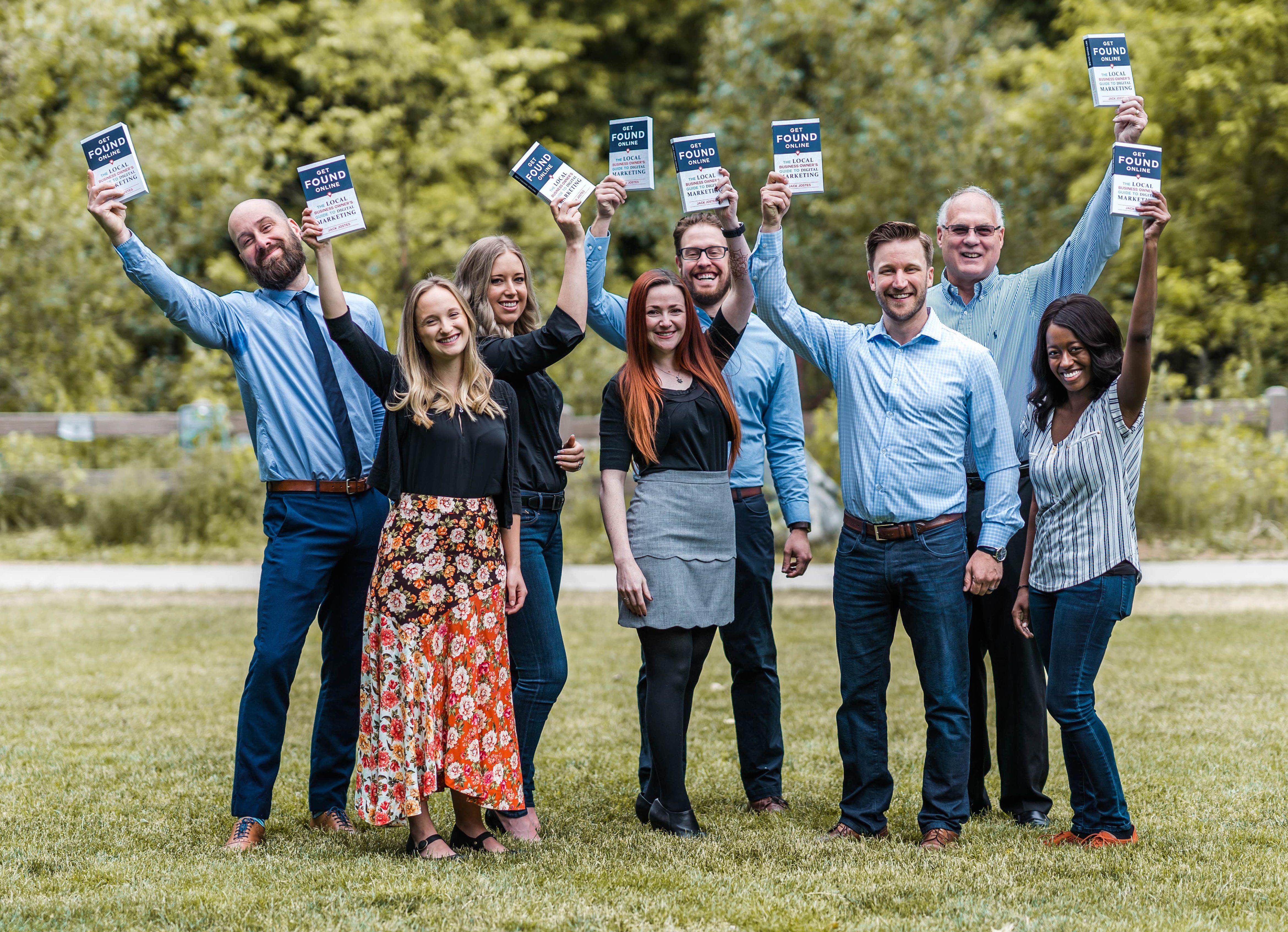 Do you share our Core Values?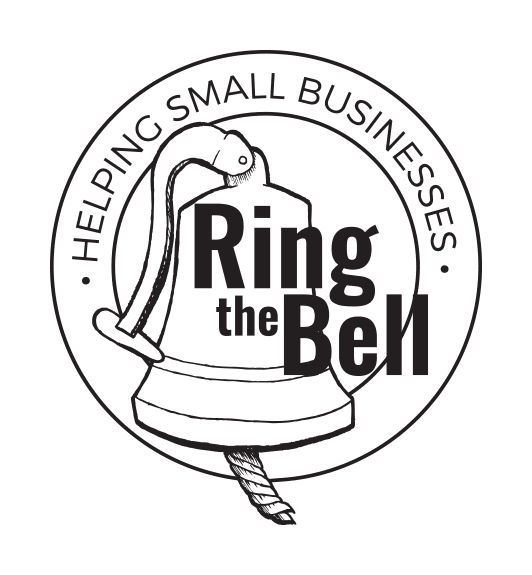 You won't be anonymous at Ramblin Jackson. You'll get to do great work, collaborate with other top performers, and make a real difference in small businesses across the US.
Landscape Marketing Assistant
As Landscape Marketing Assistant at Ramblin Jackson, the Snow and Landscape Marketing Agency, you'll help us wrangle up some new contacts and leads and help them learn about how Ramblin Jackson helps Landscapers Ring the Bell! Yeehaw! Using outbound email, Instagram direct messages, LinkedIn, and phone calls to warm leads already in our database, you will connect with new snow and landscape companies across the United States, get them interested in our many educational products and events, get them to become an active listener to our podcast and newsletter, and move them toward a 15-Minute Marketing Brainstorm.
You will be supplied with helpful templates, giveaway packages (Landscape Marketing Toolboxes) and much more. As the Landscape Marketing Assistant, you'll need to be a strong persuasive writer, empathetic and excited to talk with people. You need to be able to find a good reason to connect with just about anyone (we have the tools to help you do just that!)
This is a part-time contract position, with flexibility and the opportunity to grow into a full time employee role.
Grow your skills, career, and income when you join our high-performing team
We wrote the book on digital marketing for local business -- literally. And it was a bestseller! Are you an outgoing individual excited about connecting with small business owners across the United States? Our Landscape Marketing Assistant position may be a fit for you!
The Landscape Marketing Assistant is Responsible For The Following Key Accountabilities
Prospecting: 
Researching and identifying people and companies on LinkedIn and Instagram who meet Ramblin Jackson's ideal client profile (multi-million dollar landscapers in the United States) 

Building prospecting lists (our own proprietary database)

Searching online and through Association/Trade Show/available databases for high quality landscapers. May need to search deeper in Google results to find the ones with a "gap" in their digital marketing...or the best may just want to get better and they need to be top 10 results...
Connecting:
Sending connection requests to start relationships with potential customers through Instagram, LinkedIn, Email, and Phone calls. 
Nurturing: 
Engaging in conversations with new connections and sending relevant contact podcast episodes, event invitations, and Landscape Marketing Toolboxes based on the client's interests and business challenges

Handwritten greeting cards, leaving quality voicemails, and having initial light conversations on the phone and via email 

Sending 1:1 emails and messages with a note that simply says:  "If you find value in that and want another one, just reply and I'll select one just for you." - like a content concierge with helpful resources

Encouraging landscapers who could use our help to schedule a 15-Minute Marketing Brainstorm with our Landscape Marketing Strategist
Ideal Landscape Marketing Assistant attributes: 
Phone Skills: While this isn't a pure outbound call position, the Wrangler will need to make followup calls to invite people to events and more. 
Empathy: Assistant must be able to identify and empathize with challenges from initial contacts to send them relevant stories, podcast episodes, etc. 
Outgoing: Assistant must be willing to initiate conversations with new people online, as well as on the phone. 
Receptive, Strong Listener 
Organized: Assistant must be detailed, thorough, and methodical in their communication so that the relationship details are transferred. Must be able to organize a high volume of contact information in HubSpot, ActiveCampaign, and Google Drive 
Strong writing skills: Assistant must be able to utilize existing email templates, and also write their own messages including responses to conversations with prospects 
Proficient in LinkedIn & Instagram:  Assistant has experience using LinkedIn and Instagram, making connections, navigating the platform.
Other Required Skills
Warm, friendly phone presence
Social Media Direct Messaging skills
Conversational email skills

Strong communication + reasoning skills

Experience with HubSpot and Google Workspace products

Team collaboration skills + able to give and receive constructive criticism

High level of professionalism and attention to detail

Effective time management skills + the ability to meet deadlines while working remotely

Ability to multitask + prioritize work schedules

Enthusiasm for helping small businesses in the landscaping industry in the US
FAQ
Whose LinkedIn Profile will we use? The Landscape Marketing Assistant will use Jack Jostes' LinkedIn Profile.
Is this an "outbound sales position"?The main goal is setting appointments for the 15-Minute Marketing Brainstorm with qualified leads, which will require an on-going helpful relationship, providing resources via the podcast, books, newsletter, events, etc... While it does involve phone calls, it's primarily a digital/social media outbound sales development representative (SDR) position.
Position Goals: 
Book 15-Minute Marketing Brainstorm calls for the Landscape Marketing Strategist
Drive attendance to our Monthly Live and Virtual Events
Prospecting new Quality Leads to add to the database
Targets:
200 outreaches per week
3-7 Appointments (15-Minute Marketing Brainstorm) scheduled per week
10-15 webinar attendees per month
Earning Potential:
Hourly rate of $20-$25/hour with incentive bonuses for each Qualified 15-Minute Marketing Brainstorm booked and confirmed webinar attendees. Additional bonuses for booked 15-Minute Marketing Brainstorm meetings that continue on to purchase an audit.
Potential Earnings (Base + Commissions): $2400 - $3700/mo at 20 hours per week.
There is some seasonality. Fall and winter are our busier seasons, while spring and summer trend slower. 
100% Virtual!

Work from home.

Marketing Support Work directly with our CEO and Senior Landscape Marketing Strategist
Set Your Own Business Hours The Ramblin Jackson team works normal business hours -- 8am to 5pm MDT with flexibility for Ramblers in other time zones.
Ramblin Jackson University

- Learn new skills and onboard quickly with Ramblin Jackson's online training program.

Sweet Software

Get your job down with ease using great software! Whoaaa nelly! 
Are you our new Landscape Marketing Assistant? Fill Out The Form Below!