WordPress Malware Removal
Help! My WordPress site has been hacked!
Critical steps and services for WordPress malware removal.
Whether you work on your website every day or haven't visited it for months, hacking and malware happens. Even though you're scared by what's happening, it's a good time to be calm and contact Ramblin Jackson to see how we can help.
For immediate assistance with website malware removal, follow these two steps:
Step #1 - Gather Your Password & Login Information
Pull together vital information about your website, do not email or send this information via a website, simply have it available. The information you will need includes:
Domain name login information
This information may be included with your web hosting information if you bought the website and hosting services together (GoDaddy, HostGator, Bluehost, etc.).
Hosting login information This information is the company that is hosting your website, for example, GoDaddy, HostGator, Bluehost, etc.
WordPress login information
This is the username and password you use to log into WordPress.
Any other login information needed to gain access to your actual website.
Step #2 - Contact Ramblin Jackson
Contact Ramblin Jackson at (303) 544-2125 or click the button below to fill out the form. Do not send login information via this form.

With over 1 billion websites on the web, foul-play is inevitable, and when the majority of these websites are built on major CMS platforms, like WordPress, Magento, Joomla, and Drupal, hackers love to find wholes and weak website builds to that they can get in. You may be surprised to find out just how vulnerable your website may be to these would-be hackers, and a lot of it starts with easy fixes – like out-of-date plugins and CMS versions. Sucuri, a major player in WordPress security, did a Website Hacked Trend Report in quarter 1 of 2016 that reported on some interesting facts when it comes to websites and malware.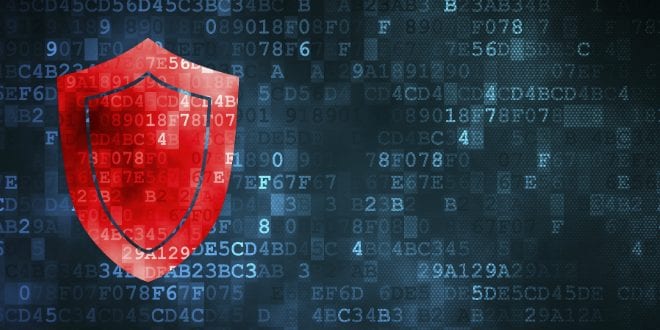 There are over 1 billion websites currently live on the web.
Over a third of the websites online are powered by four key platforms: WordPress, Joomla!, Drupal, and Magento.
WordPress is leading the CMS market with over 60% market share.
Out of the 11,000 + infected websites analyzed [in the report], 75% of them were on the WordPress platform and over 50% of those websites were out of date.
The three CMS platforms most being affected are WordPress, Joomla! and Magento. This does not imply these platforms are more or less secure than others. In most instances, the compromises analyzed had little, if anything, to do with the core of the CMS application itself, but more with improper deployment, configuration, and overall maintenance by the webmasters and their hosts."
Want to see more results from the Website Hacked Trend Report? Make sure to download it from here.

Ramblin Jackson
WordPress Security Services
Websites are attacked or compromised every day around the world. When a website is hacked, visitors (your customers and potential customers) are exposed to computer infections, low-quality spam content, and malware. Google marks infected websites to warn visitors that the site may be at risk (which means a visitor is at risk) with a message that reads, "This site may be hacked."
Would you enter this website?
If your business website has been hacked and it is left unattended (or you're unaware of the attack), the hack could transfer to your email account and let everyone in your contacts know about the situation. Even worse, Google could remove your website from search entirely!
When we work together, we can get your website more secure and protected against attacks.
Your best defense against website vulnerability is to understand any areas of risk before they become a problem. The Ramblin Jackson WordPress Security Audit will gain insight into the functionality of your website, identify issues that are affecting its operations, and determine how long it will take to remedy any problems. The WordPress Security Audit also serves as a checkup for your site if you are experiencing issues or suspect your site has been compromised. Our audit is a great first step towards website malware removal.
Our comprehensive WordPress Security Audit service is the first step and includes:
Offline archive of your entire website that saves your valuable work and is used as a reference if the site gets hacked in the future.
Installation of a backup program that will backup your website on a regular basis to ensure contents are saved.
Malware scan of your website to detect any known hacked files that may exist and correction of these files where possible.
Vulnerability assessment of passwords and recommendations to strengthen all passwords and logins.
WordPress version, plugin, and theme check to ensure you are running the very latest and safest versions of WordPress and supporting software.
Analysis of overall website security and recommendations for improvement.
Up to 4 hours of website security setup, including a detailed report of findings. If your website requires more than 4 hours to fix security problems, we will provide an overview of further services and support needed and a full estimate for website repair.
Contact Ramblin Jackson for a WordPress Security Audit or as soon as you suspect there may be security issues with your website. The information required to get started on this service is domain name login information, hosting login information, WordPress login information, and any other login information to your actual website.
Please know that anyone requesting login information to your domain, hosting, or website should be someone you know and trust. This information is important for us in helping to assist you with and WordPress malware removal and is only used to help strengthen your website. Never send login credentials through unsecure means. Contact us to learn how we can safely exchange login credentials without worrying about information being leaked.

Have A New Site? Keep It Safe With Our Basic Website Security Setup.
You've got your new WordPress website up and running for your business, and it looks great! But how do you know your site is protected from security risks such as malware or that you can recover your website if it crashes?
The Ramblin Jackson Basic Website Security Setup is what you need. If you have recently developed your website, or you are working with Ramblin Jackson to create a WordPress website, this service sets the base for future security for your new website.
Our Basic Website Security Setup Includes:
BackupBuddy Setup
This service provides a BackupBuddy configuration and key for your website. This website backup program is installed to automatically run a full backup of your entire site every two weeks. No need to think about it, your website will be regularly duplicated to save the work, content, images, and pages for your company website.
Google Search Console Tools Setup (formerly Google Webmaster Tools)
This comprehensive asset for your website provides insight into both the status of your website pages on Google and how optimized your site is for finding on Google search. The service allows for setup of a 404 log or error page and integrates Google Analytics into your site to provide valuable information on search statistics and visitors. It also enables a sitemap of your website to be created and submitted to Google, which improves searchability on the web.
Contact Ramblin Jackson to get started on the Basic Website Security Setup. You will need to have your domain name login information, hosting login information, WordPress login information, and any other login information to your actual website.

Proactively Prevent Hacks With Our Quarterly WordPress Security Maintenance Plan
Once your website is clear of any malicious software or problems with a computer virus, malware or infection, it's time to consider longer-term maintenance to keep it healthy.
Ramblin Jackson offers a Quarterly WordPress Security Maintenance Plan that is ideal for small businesses looking to grow their web traffic safely and keeping their WordPress website secure. We provide this service to many businesses looking to feel reassured their website is safe and that their content won't be erased – or replaced by something else.
WordPress Version update to ensure your site is running on the latest and safest version of WordPress.
Evaluation and update of the website WordPress theme and any plug-ins that have been added.
Update of the comments section on the website or any specialized areas or aspects of the site that are not up-to-date.
Check and backup of the entire WordPress website and content.
Analysis of any 404 (Page Not Found) errors and HTAccess file resolution, correction of 404 redirects, and report of any broken or irreparable pages.
The Quarterly WordPress Security Maintenance Plan requires that your website has had the Basic Security Setup service to ensure everything within the site is free of security issues.
Contact Ramblin Jackson to discuss getting your site signed up for the Quarterly WordPress Security Maintenance Plan – you'll be glad you did!
Disclaimer: The security and maintenance plans described offered by Ramblin Jackson do not guarantee that your site cannot be hacked. These services form a set of best practices that can help prevent website corruption and backup plans that can help decrease the time required to recover harmed websites should a website be hacked or infiltrated.