Robert Felton
Landscape Marketing Strategist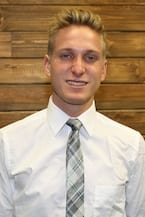 It's exciting working at Ramblin Jackson as we specifically work with small businesses. By specifically working with small businesses we have learned and developed a specific plan to help them succeed.  with to help them get good quality leads in their service areas and navigate the world of digital marketing. Coming from a family of small business owners I really connect with the Ramblin Jackson message. Ramblin Jackson knows small businesses are the backbone of America and is committed to supporting small and medium sized businesses across the country. 
My father owned a glass company up in Wisconsin. He not only supported my family but hired over 8 employees and helped them provide for their families. Here at Ramblin Jackson we understand this and we are dedicated to understanding the needs of small businesses so we can help them grow and therefore help the community grow.
Give me a call and let's figure out how we can help you grow.